Helicobacter Pylori Genome Project (HpGP)
Helicobacter Pylori Genome Project (HpGP)
Objective: to study the genetic variations of H. pylori strains based on samples from chronically infected people to determine the characteristics of strains that can lead to serious stomach problems or stomach cancer.
Dates: 2016-2021
Funding: initiative
Consortium members: Greece, Honduras, Latvia, Lithuania, Mexico, Peru, Taiwan, Brazil, Canada, Chile, Egypt, Guatemala, Bulgaria, Romania, India, Iran, Italy, Japan, Kazakhstan, Kyrgyzstan, Korea, Kuwait, Spain, Sudan, Sweden, Turkey and the United States.
Participants from Kyrgyzstan: Marina Moldobaeva-MD, Professor, Head of the Department of Propaedeutics of Internal Diseases with the course of Endocrinology; Rakhat Attokurova-Assistant of the Department.
Participation in the Research: biomaterial was collected from 40 patients with chronic gastritis, which was sent to the United States for further study. The collection, storage and transport of biomaterials was carried out in accordance with the Sydney Protocol. The degree of atrophy was determined by the OLGA system. Currently, the genome is being sequenced in the United States, and the results are being processed until May-the month of 2021. In September 2021, it is planned to publish an article on the results of the research of this project.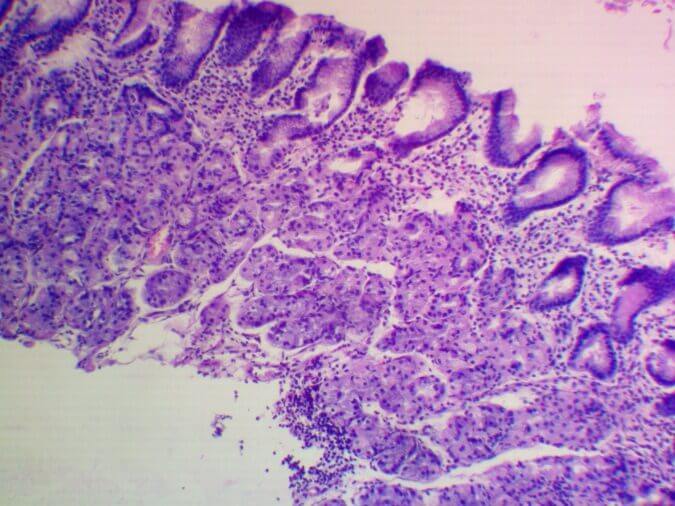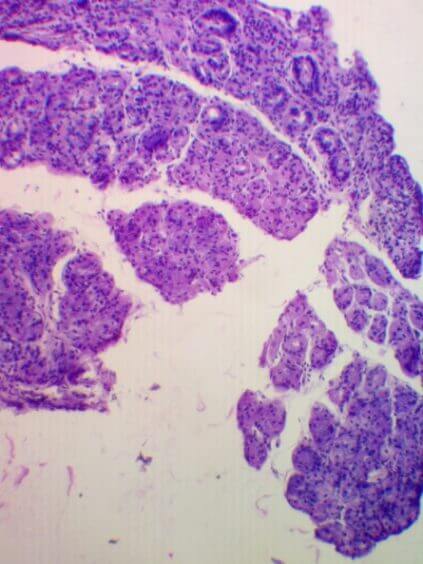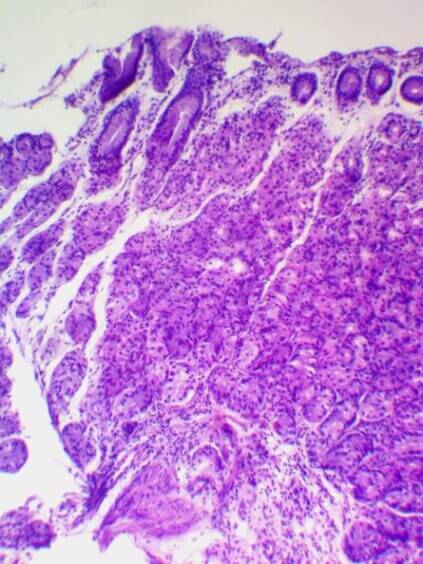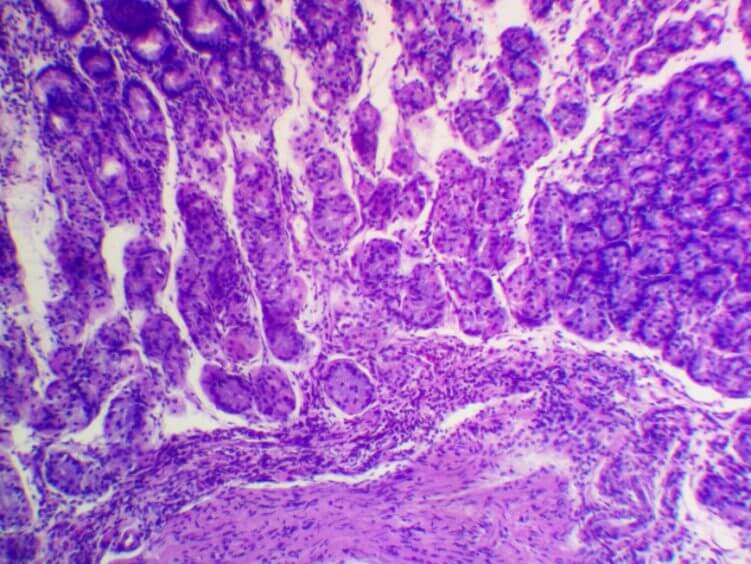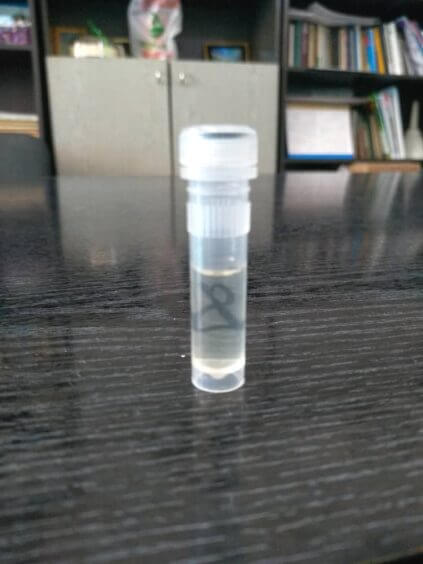 | | | | | | |
| --- | --- | --- | --- | --- | --- |
| Nr | Patient nr | Origin | Culture | Hp status | Diagnosis |
| 1 | ChMA | Bishkek | | positive | Hypertrophic gastritis OLGA II |
| 2 | DKI | Bishkek | | positive | Hypertrophic gastritis. Duodenitis OLGA II |
| 3 | AAS | Bishkek | | positive | Superficial gastroduodenitis OLGA II |
| 4 | KKA | Bishkek | | positive | Hypertrophic gastritis OLGA 0 |
| 5 | SAS | Bishkek | | positive | Erosive gastritis OLGA II |
| 6 | KSM | Bishkek | | positive | Erosive gastritis OLGA II |
| 7 | SJZ | Bishkek | | positive | Superficial gastritis OLGA III |
| 8 | DKA | Bishkek | | positive | Superficial gastritis OLGA IV |
| 9 | MAK | Bishkek | | positive | Superficial gastritis OLGA II |
| 10 | ABN | Bishkek | | positive | Superficial gastritis OLGA IV |
| 11 | OAM | Bishkek | | positive | Superficial gastritis OLGA II |
| 12 | MTSh | Bishkek | | positive | Superficial gastritis OLGA IV |
| 13 | BSS | Bishkek | | positive | Superficial gastritis OLGA IV |
| 14 | KRA | Bishkek | | positive | Antrum erosion OLGA III |
| 15 | MB | Bishkek | | positive | Superficial gastritis OLGA IV |
| 16 | BMK | Bishkek | | positive | Superficial gastritis OLGA III |
| 17 | MUM | Bishkek | | positive | Hypertrophic gastritis OLGA II |
| 18 | NES | Bishkek | | positive | Hypertrophic gastritis OLGA I |
| 19 | BMB | Bishkek | | positive | Superficial gastritis OLGA IV |
| 20 | KKA | Bishkek | | positive | Superficial gastritis OLGA IV |
| 21 | UII | Bishkek | | positive | Hypertrophic gastritis OLGA IV |
| 22 | BUJ | Bishkek | | positive | Hypertrophic gastritis OLGA II |
| 23 | ShSK | Bishkek | | positive | Hypertrophic gastritis OLGA III |
| 24 | SDM | Bishkek | | positive | Superficial gastritis OLGA III |
| 25 | PUS | Bishkek | | positive | Superficial gastritis OLGA III |
| 26 | PB | Bishkek | | positive | Superficial gastritis OLGA II |
| 27 | AJM | Bishkek | | positive | Superficial gastritis OLGA IV |
| 28 | NMS | Bishkek | | positive | Superficial gastritis OLGA III |
| 29 | JBA | Bishkek | | positive | Superficial gastritis, DGR OLGA IV |
| 30 | KDT | Bishkek | | positive | Superficial gastritis OLGA IV |
| 31 | MNK | Bishkek | | positive | Hypertrophic gastritis OLGA III |
| 32 | MAS | Bishkek | | positive | Superficial gastritis OLGA IV |
| 33 | NMM | Bishkek | | positive | Hypertrophic gastritis OLGA III |
| 34 | JM | Bishkek | | positive | Hypertrophic gastritis OLGA III |
| 35 | ShUM | Bishkek | | positive | Superficial gastritis OLGA IV |
| 36 | II | Bishkek | | positive | Hypertrophic gastritis OLGA IV |
| 37 | TDT | Bishkek | | positive | Hypertrophic gastritis OLGA IV |
| 38 | BAA | Bishkek | | positive | Superficial gastritis OLGA II |
| 39 | KND | Bishkek | | positive | Superficial gastritis OLGA IV |
| 40 | SKhS | Bishkek | | positive | Superficial gastritis. DGR OLGA IV |
Ссылка на сайт: https://clinicaltrials.gov/ct2/show/study/NCT02788214?term=HpGP&draw=2&rank=1