Rector's greetings
Dear visitors of the KSMA website and Internet users! Dear friends!

I am glad to welcome you on the updated official website of Kyrgyz State Medical Academy named after an outstanding surgeon, professor, academician and public figure Isa Konoevich Akhunbaev!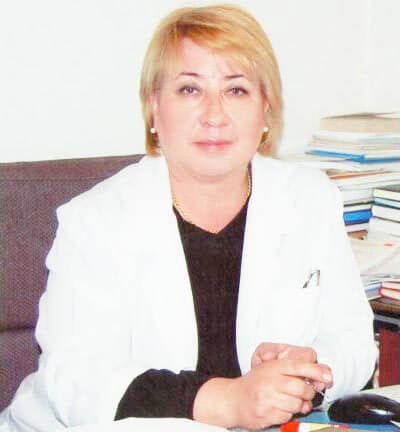 For more than half a century of history, our university has passed a glorious path of development and has a rich history of training highly qualified doctors successfully working in Kyrgyzstan and in the countries of near and far abroad.
We are with you on the page of the updated official website of the Medical Academy. Our web-site, as well as our Academy does not stand on the stop, it has been updated, developed, we want to make it more interesting for you, and more discoverable.
We aimed to make this posrtal as useful as possible. Our web-site provides the most up-to-date information for applicants and their parents, students, graduate students, for specialists who receive additional education, employees and anyone who wants to be aware of the life of the KSMA: events calendar, student life, the latest news and announcements of medical academy, official pages of faculties, departments and divisions, books and electronic library resource. Also, you will find comprehensive information about the foundation and development of our "alma mater" with 80 years of glorious historical path, as well as about its current achievements in education and science, training and education of future doctors in general.
The main materials of the web-site are published in three languages - Kyrgyz, Russian and English.
In return I am also open for communication. You can ask me any questions on completely different topics - from repairs works in the hostel to the staff compensation and benefits policy at the academy.
I am convinced that a constructive dialogue contributes to the solution of the complex tasks that the present day presents to us. Your initiative, integrity and interest are the necessary components of our common success!