General Medicine No.1
Contact details
Brief history
April 16, 1939 adopted a resolution of the Council of people's Commissars of the Kyrgyz SSR on the opening of the medical institute. The first point of this important document read: "to Open from the 1st of September, 1939 in Frunze the Kyrgyz State Medical Institute with a set on the first course of 200 people". Since that time, one of the leading faculties of KSMI - General Medicine - began to function. The Dean's office of the medical faculty was headed by such famous professors as Tilis Yu. a., Lyamtsev V. T., Zurdinov A. Z., Mamytov M. M., Mambetaliev B. S., Nasyrov V. A., Kenzhaev M. G. and others.
Since 2012, the Dean's office of the faculty is divided into 2 as General Medicine No.1 and General Medicine No.2.
From September 2016 to the present time, the Dean of the faculty General Medicine No.1 is a doctor of medical Sciences, acting Professor Zholdoshbekov E. Zh.
At various times the faculty graduated eminent academicians of National Academy of Sciences - Akhunbaev I. K., Ryskulova K. R., Altymyshev A. A., Mamakeev M. M., Mirrakhimov M. M., Kudayarov D. K. Raimzhanov A. R., Dzhumabekov S. A.; corresponding member of NAS KR Ibraimov A.M., Tynaliev M. T., Adambekov D. A., Zurdinov A. Z., Omorov R. A., etc.
General information
The medical faculty of KSMA trains specialists in the program of General Practitioner. A General Practitioner is a doctor who has the skills of a narrow specialist. A type of General Practitioner is a family doctor. There are very high requirements to the level of his professional training. It is the General practitioner who, with his multidisciplinary knowledge, is able to make a preliminary diagnosis. What research should be done in the first place, to which specialist and when to send the patient - these are questions that are in his competence. The General practitioner sees the whole picture. He gives a full consultation in the treatment. All this reduces the time of the patient's stay in a medical institution and increases the availability of medical care. Thus, the task of a General practitioner is to provide primary medical care, which includes:
* prevention, diagnosis and treatment of the most common diseases;
* emergency and emergency medical care;
* performing medical manipulations.
After graduating from this program, the graduate can undergo postgraduate training as a General practitioner, or choose to train in narrow specialties, such as: therapist, surgeon, neuropathologist, obstetrician - gynecologist, traumatologist, otolaryngologist, oculist, oncologist, dermatologist, infectious diseases and doctors of other specialties.
Standard period of study: 6 years on the basis of secondary education
The term of clinical residency: for GP-2 years for narrow specialties-3 years.
Form of training: budget and contract
Type of training: full-time
Tuition fee: for 1-5 years -55000 KGS, 5 for 6 year - 50000 KGS.
Faculty's achievements
Rector's Cup I-II place "General Medicine No. 1"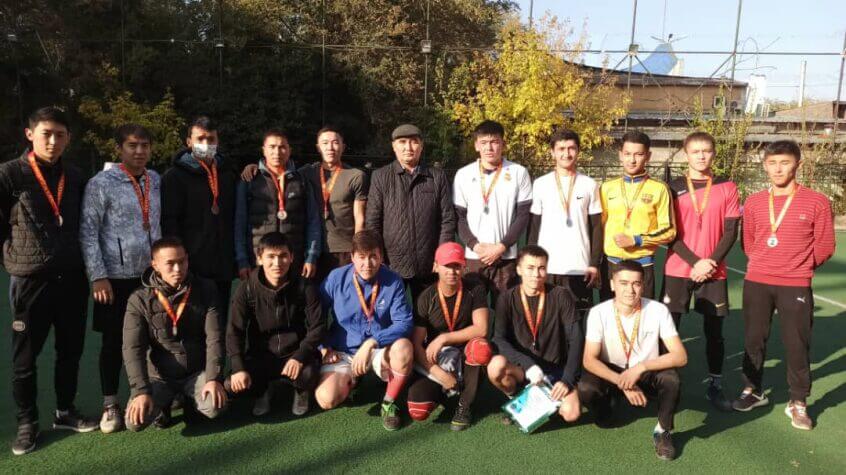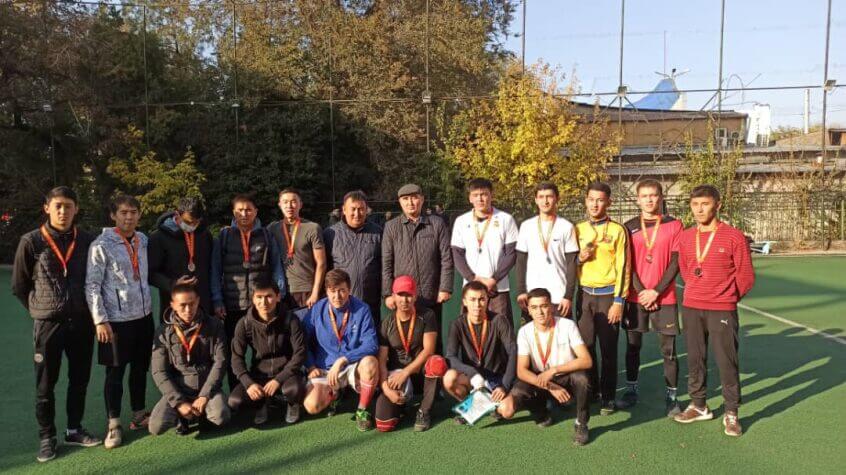 Dean's office "General Medicine No. 1" The winner of the competition for the best dean's office of KSMA-2019.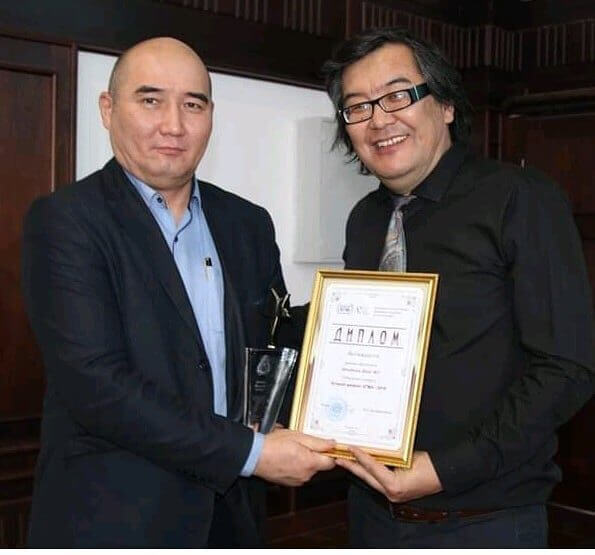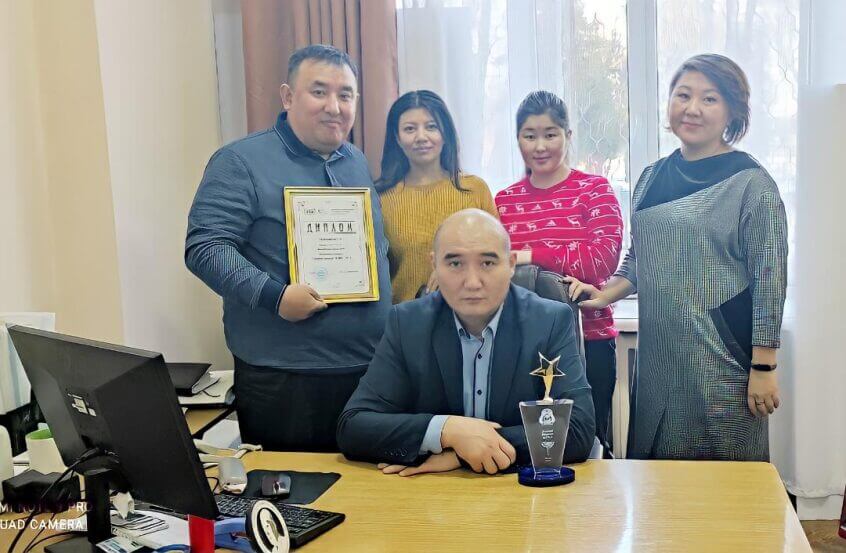 Тhe best head teachers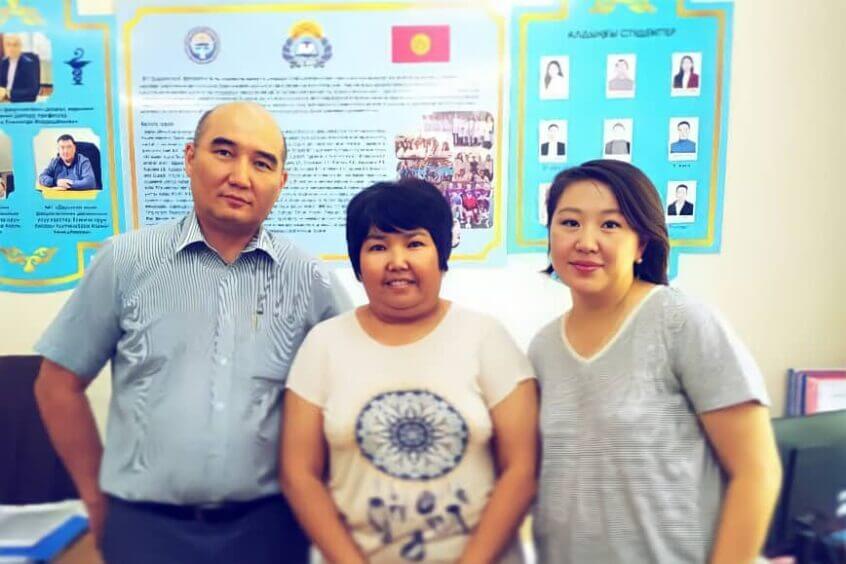 Best head teacher for junior courses Sharshenalieva Gulzat Kubanychbekovna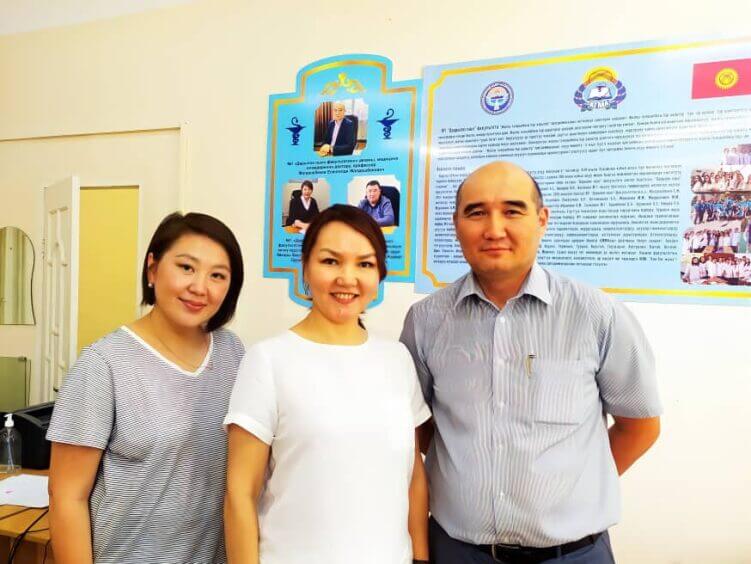 The best head teacher for senior courses Abilova Saamay Sagymbaevna
Winner of the 3rd prize in the section "Questions of surgery" in the International Scientific Forum
"Days of Science - 2021 of the Kyrgyz State Medical Academy named after I.K. Akhunbaev, dedicated to the prevention, diagnosis and treatment of COVID-19"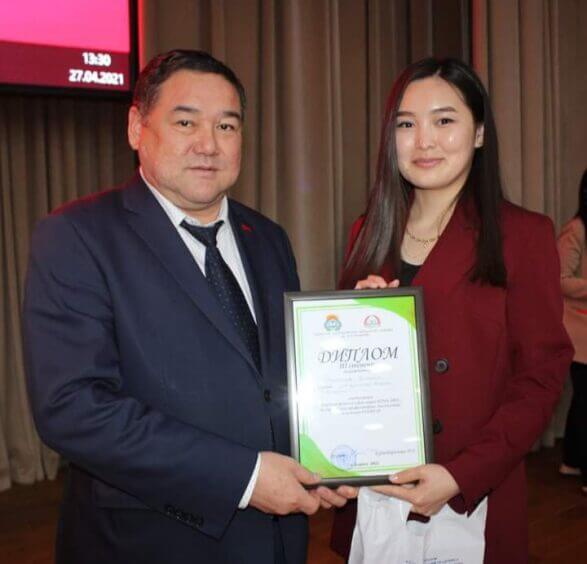 5th year students Tyutin Danil and Balbaev Bekzhan were awarded the State Diploma "for selfless and conscientious work,
perseverance and patience, dedication to civic duty and for professionalism in saving human lives in the fight against coronavirus infection." (6)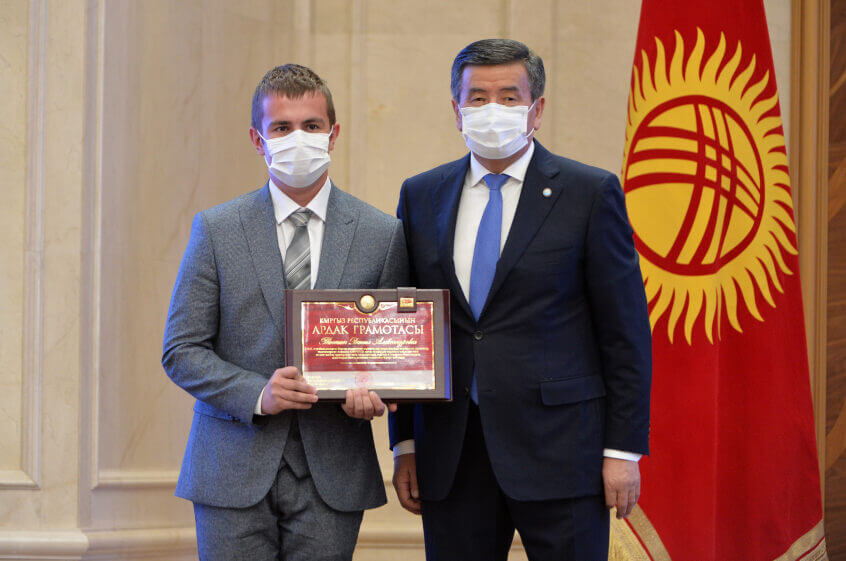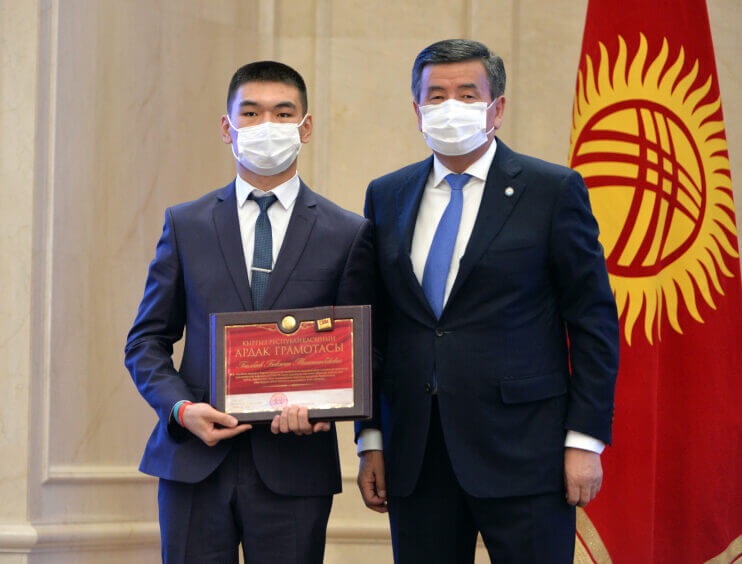 Imanaliev Aidan Recognized as the Best Student of the CIS-2020 Awarded the breast medal "Best Student of the CIS-2020", a diploma of the 1st degree,
and also entered the III collection of the best students of the International Student Book Collection "Encyclopedia of Talented Youth".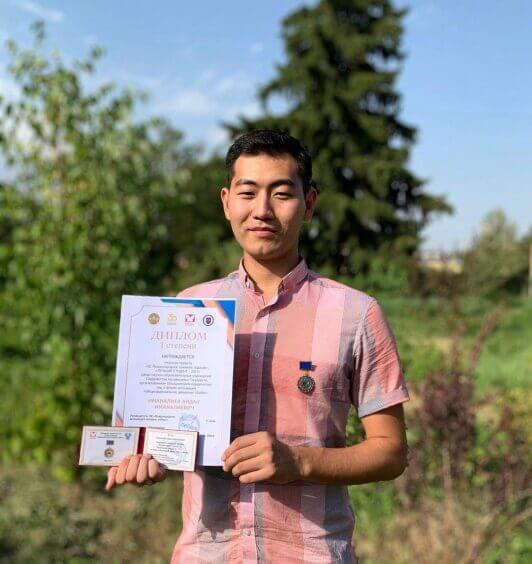 March 26, the first Olympiad in "Radiation Diagnostics" was held among the students of the KSMA. 1st place was taken by 5th year students, a team called "Irina not Kairatovna". This team distinguished itself not only by the name of the team, but also by its peculiar appearance,
also distinguished itself by knowledge in the field of radiation diagnostics, amazing clinical thinking and complete reasoned answers.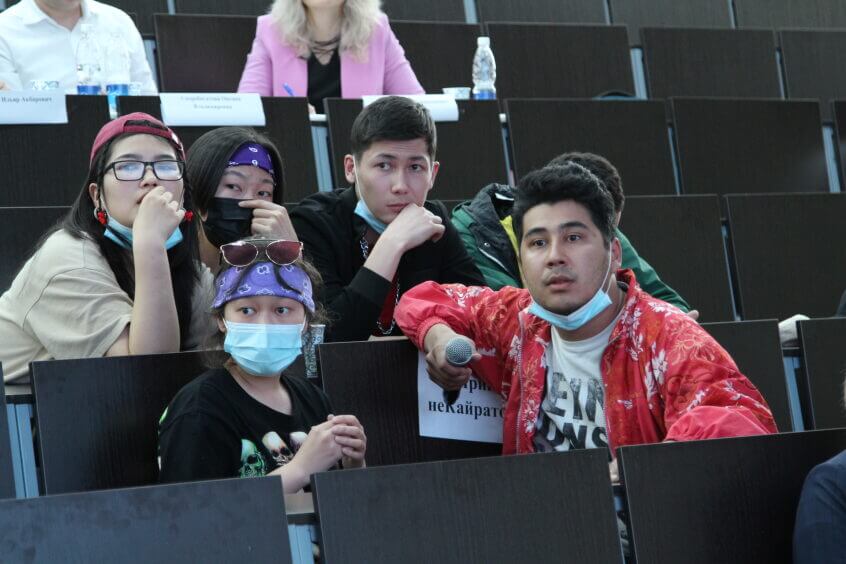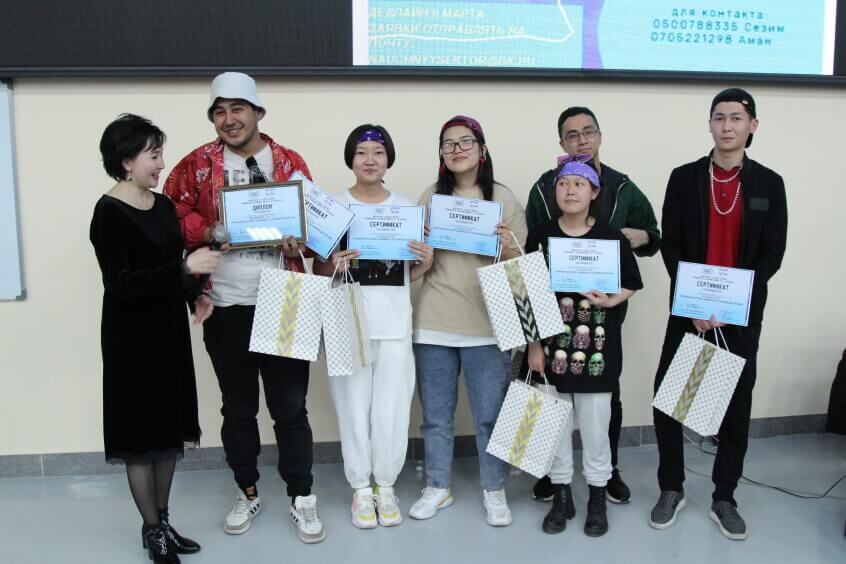 -Interuniversity scientific and practical conferences: KNU named after Zh. Balasagyn «The purpose of the state language in education» - 1 place
- KSLA: «The development of the regions and digitalization» - 1 place
-BHU: «Language and nation» - 1 place
- MIA Academy named after E. Aliyev: «Together against corruption» - 3 place
Also participated in the events which were held at KSMA: «Memory of ancestors»
«Diabetes day» ete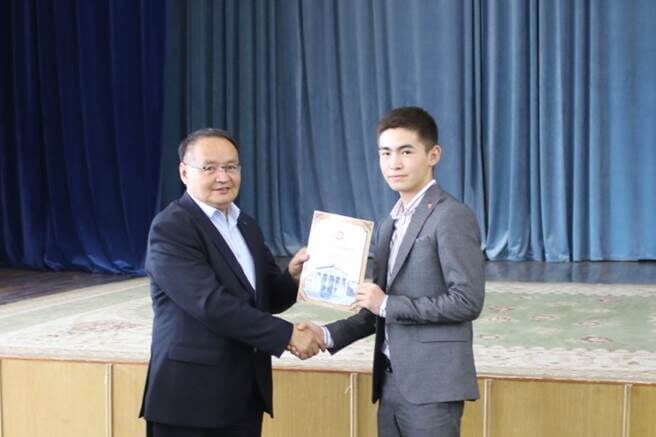 Inter-Faculty sports events:
-The Rectors Cup in football- 1plase
- Spartakiad in volleyball – 2 plase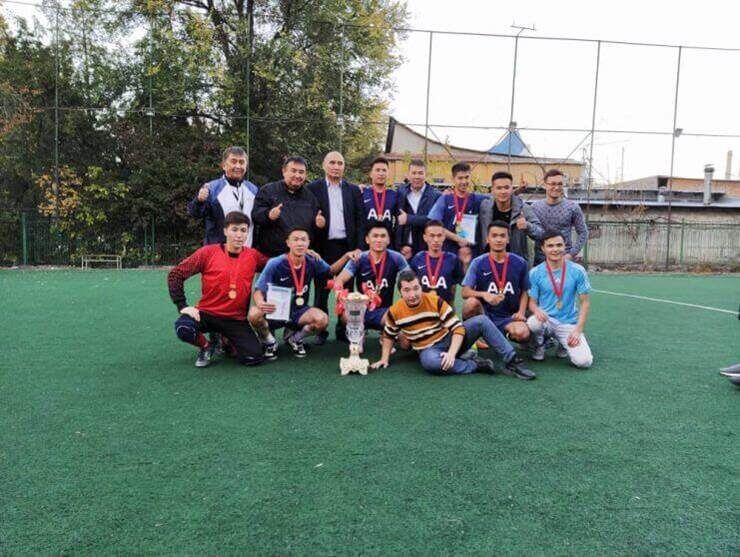 Рractical work:
Bishkek nursing home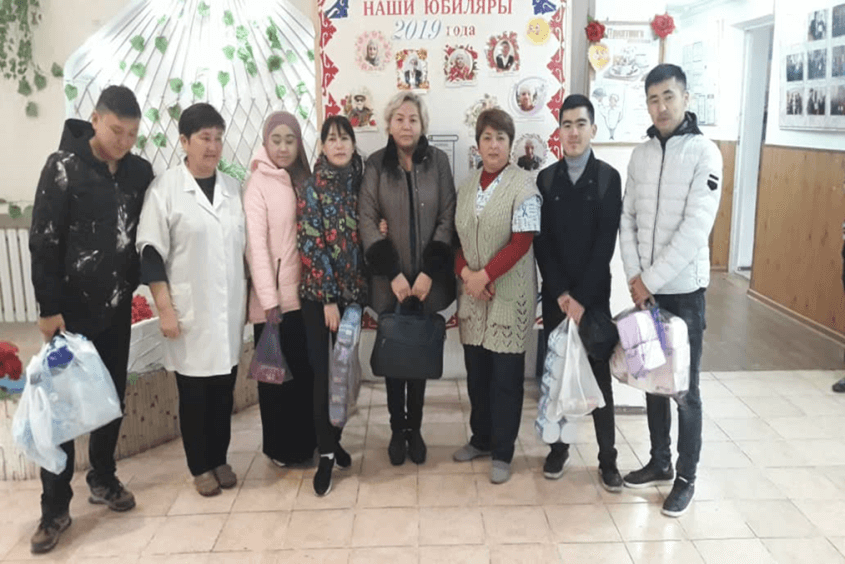 Junior course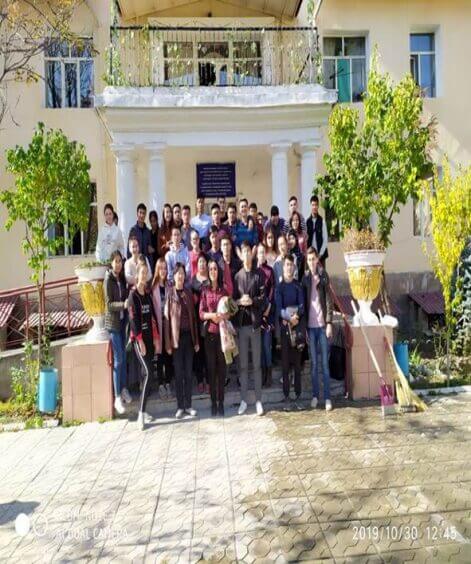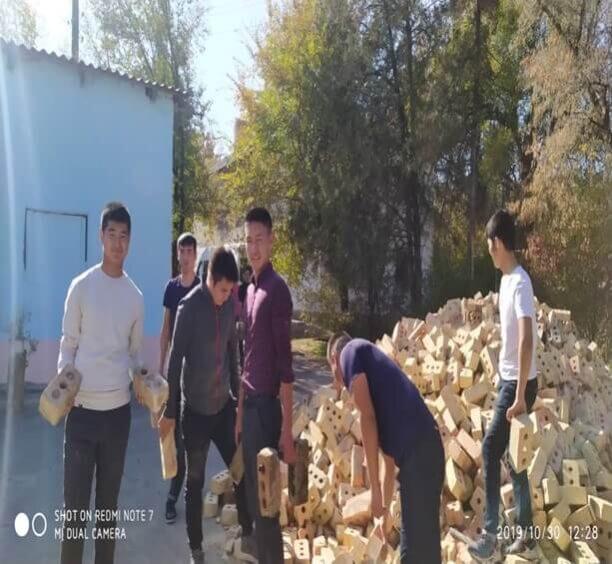 Children's rehabilitation center. Bishkek city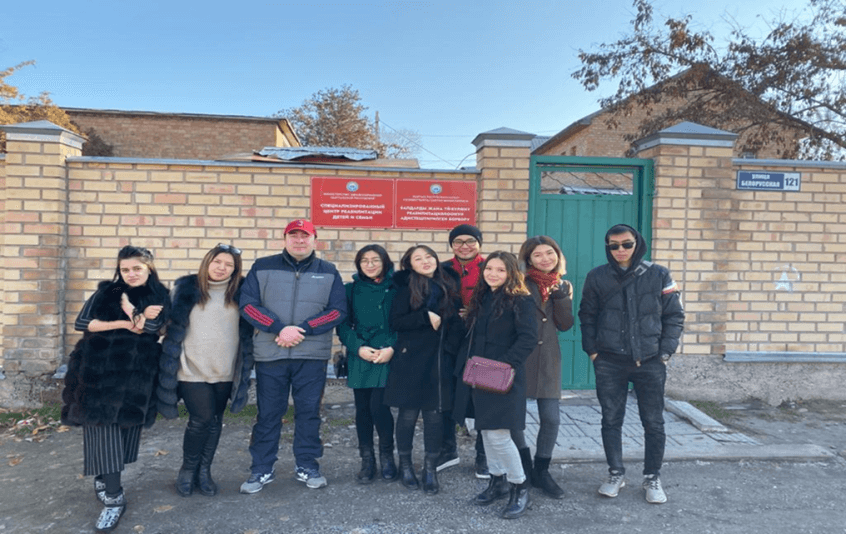 Orlovka orphanage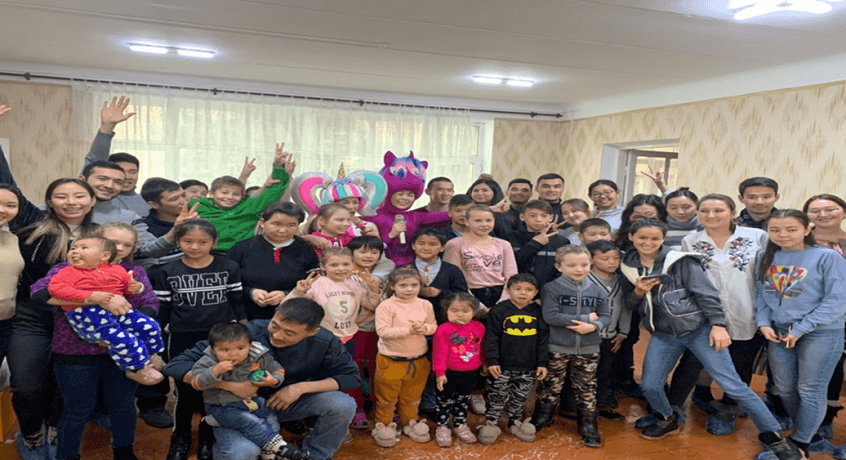 Orphanage. from. Voenno-Antonovka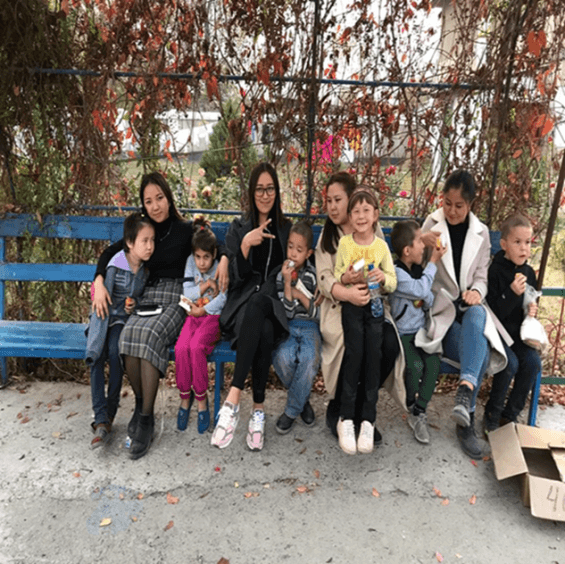 Presentation of diplomas to those who worked with "Covid 19"General Medicine №1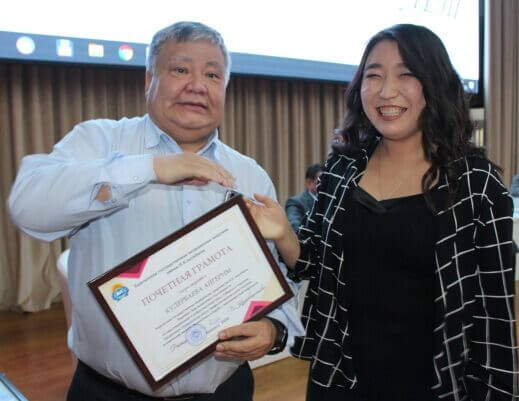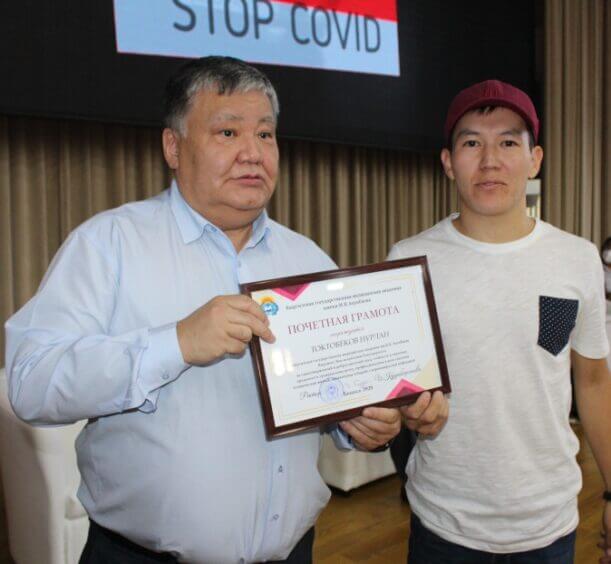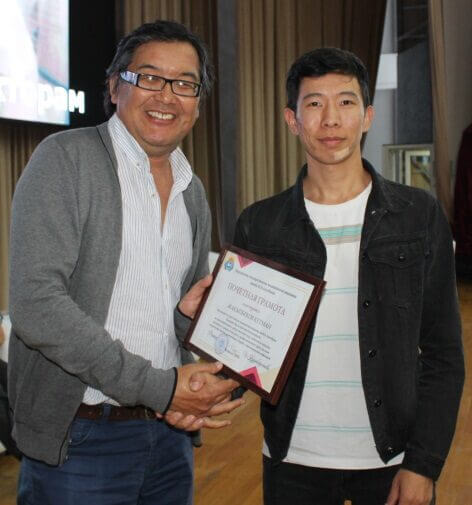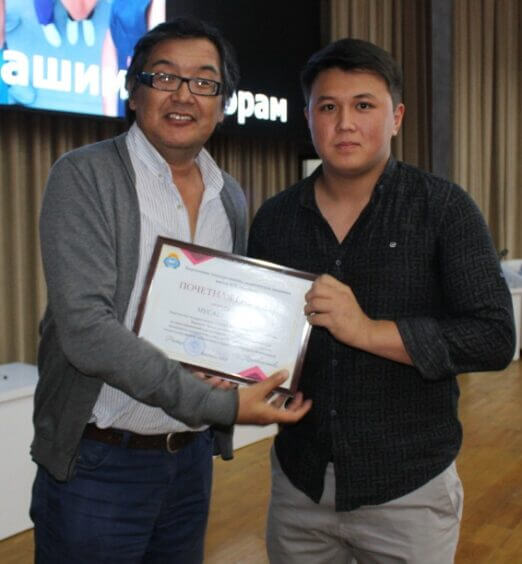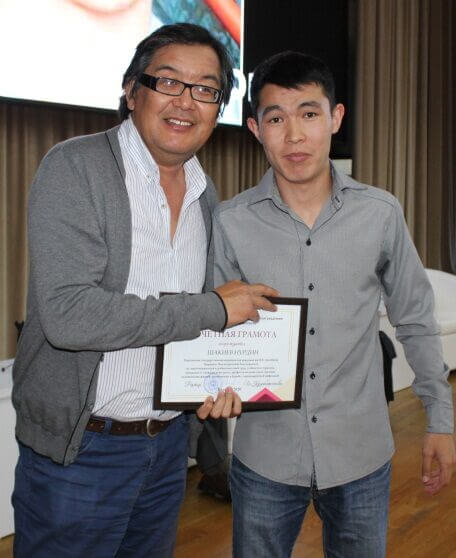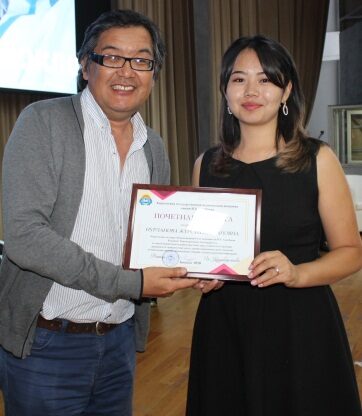 Student life
2020-2021 academic year.
On March 19, a festive concert in honor of "Nooruz" took place Students of "Faculty of General Medicine №1"
showed their talents and took 1st place for their excellent performance.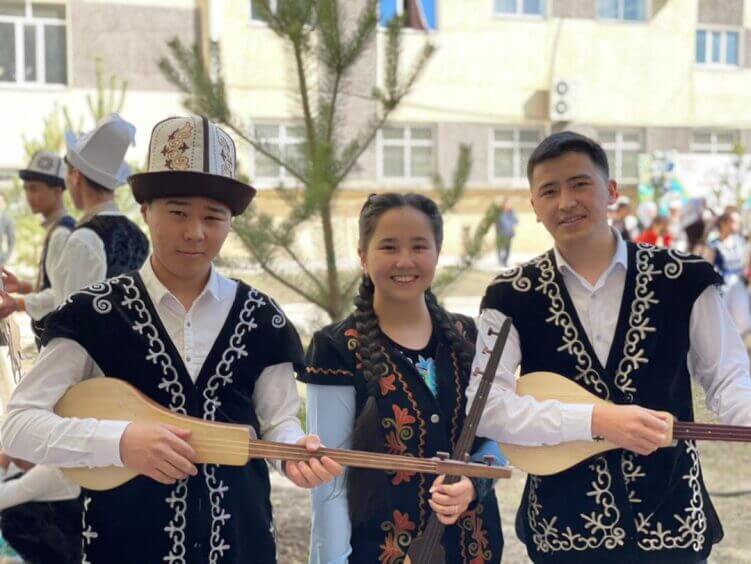 2019-2020 academic year.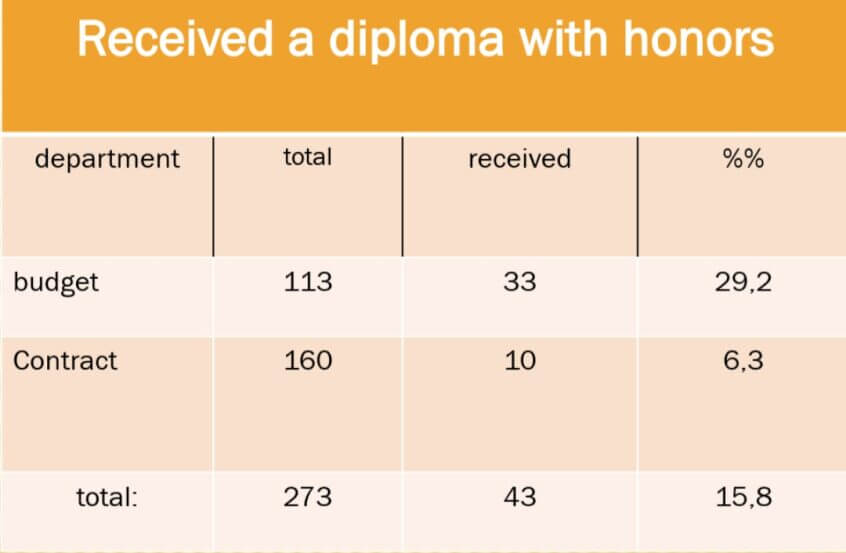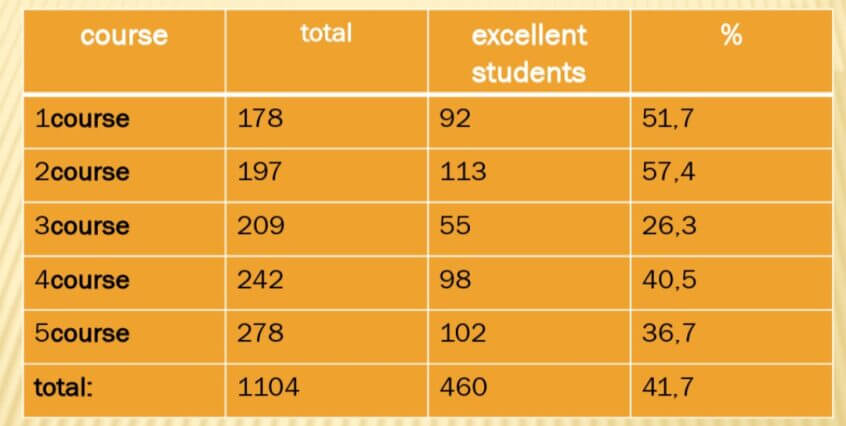 Events
Enactus National Team Competitions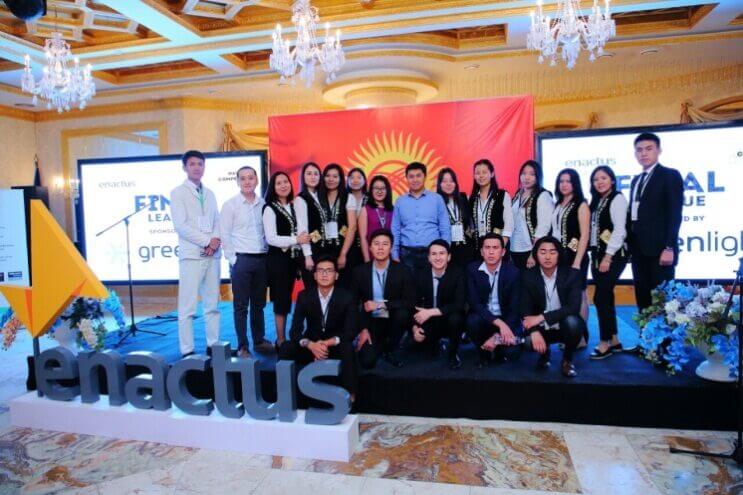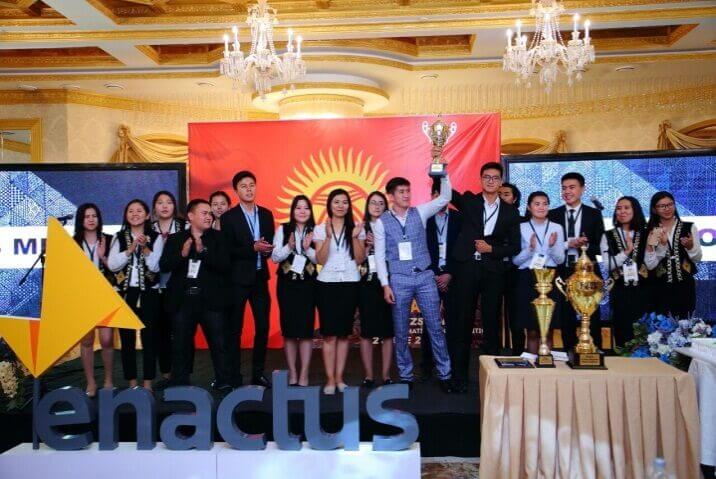 "2 Siberian Model SCO"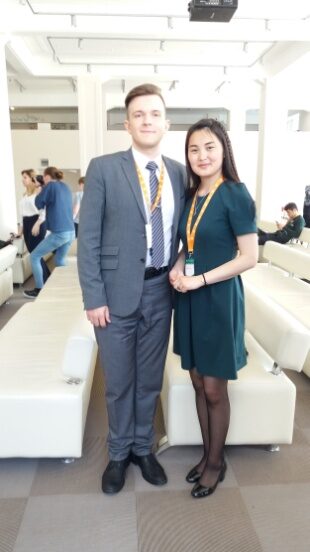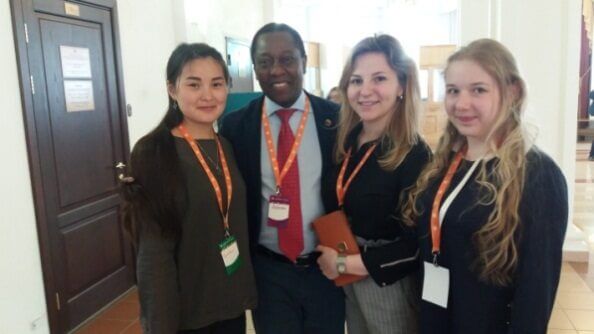 Interuniversity Olympiad in morphology, clinical anatomy and surgical skills,
dedicated to the 25th anniversary of the medical faculty of KRSU, KRSU Bishkek, 2019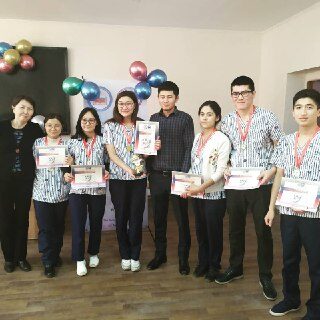 International scientific-practical conference of students and young scientists "Akanov readings-2019" KazNMU, Almaty 2019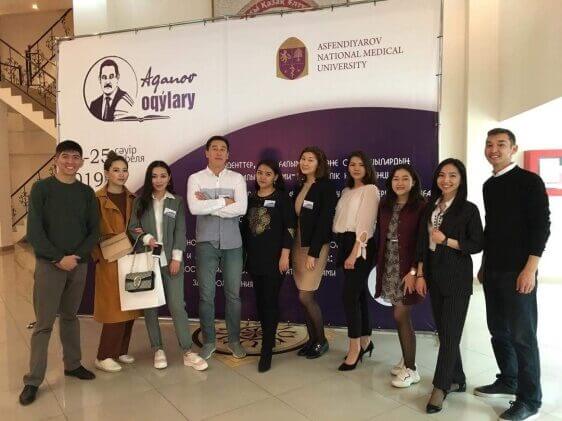 Conference "infections associated with the provision of medical care and microorganism resistance to antimicrobial drugs"
Ata-Too, Bishkek 2019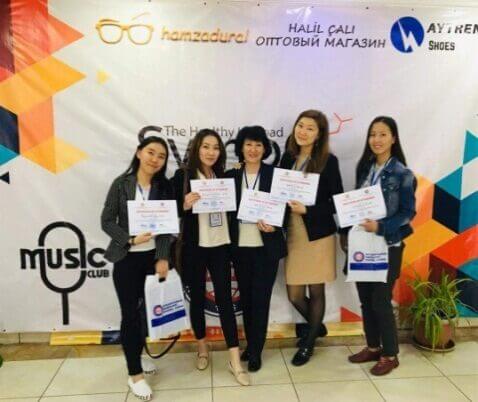 III- International Games of Pediatricians, dedicated to the memory of Dr. med. Professor K.K. Kozhonazarov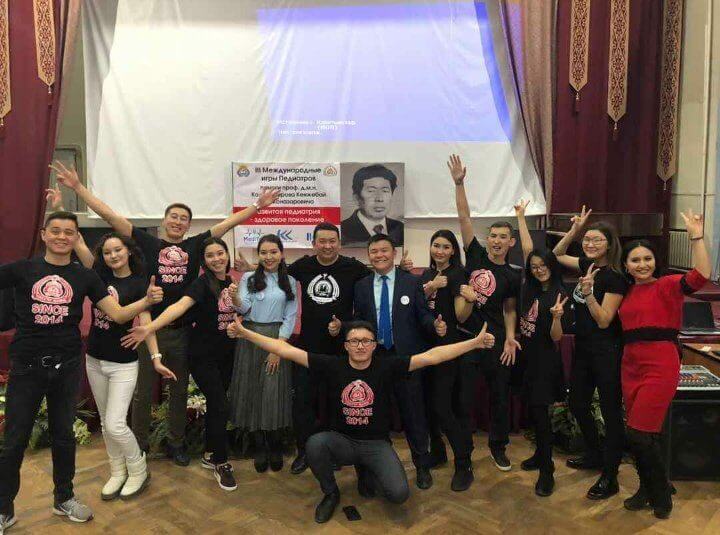 International Stroke Day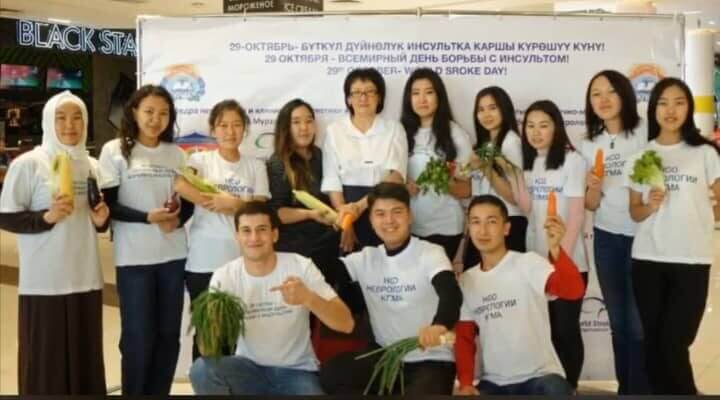 Interuniversity brainstorming on nervous diseases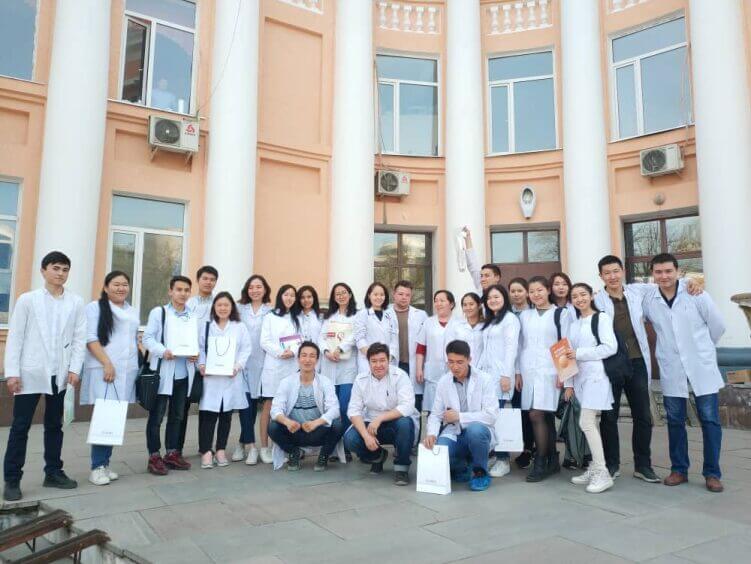 Conference on Movement Disorders and Parkinsonism
International Olympiad in Neurosurgery in Novosibirsk