Department of Foreign and Latin languages
Staff of the Department
Head of the Department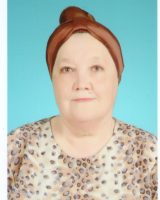 Zamaletdinova Galiya Sarasovna
Academic title:

Assosiate Professor

Position:

Head of the Depatment
Tentimisheva Burul Davletbekovna-senior lecturer, Head teacher
Orozbakova Anarbubu Orozbakovna-senior lecturer
Moldokulova Lena Dolonovna-senior lecturer
Elgondieva Toktobubu Abdykerimovna-senior lecturer
Baigazieva Nurgul Kubatbekovna-senior lecturer, postgraduate student
Dushekeeva Aizada Kobanychbekovna-senior lecturer
Baigazieva Nurgul Kubatbekov-senior lecturer
Kachkinbaeva Rahat Sultanbekovna - teacher
Sydykova Jyrgal Japyshevna-teacher
Teshebaeva Dinara Turgynbaevna-lecturer, postgraduate student
Kolbaeva Medina Djailoobaevna-lecturer, senior curator
Mamytkanova Elena Asrankulovna-teacher
Janybay kyzy Eliza - teacher
Baibolova Asel Dogdurbaevna-senior laboratory assistant
Ybyshova Gulsaira Jolomanovna-senior laboratory assistant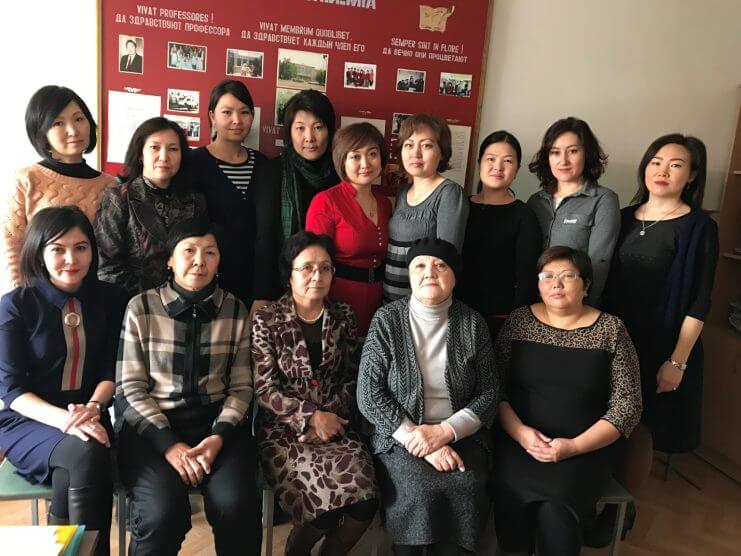 Brief history
The Department of foreign and Latin languages was founded in 1939 in the year of Foundation of the Medical Institute. Educational process was provided by: Shalin E. S., Shteinbaum D. Ya., Lysenko A. T., Hausstein later Kaufman S. A., Stroilov L. V., Tarskaya L., Kenjebayeva U. K., Chentsova L. A., Kojinova T. V. the chair was headed by Gan Mullman (1939-1947гг.), Pishe E. A. (1946-1948гг.), Savrutskaya A. M. (1948-1960.), Gladilshikov A. I. (1960-1977). From 1977 to 1998 the Department was headed by Professor Tursunaliev T. T., an Excellent student of Public Education, a well-known specialist in methods of teaching foreign languages. Under his leadership, the Department developed the theme "Didactic and linguistic bases of teaching foreign and Latin languages." From 1998 to present the Department was headed by Associate Professor Tuleev Ch. and Candidate of Philology Koichumanova N. M.? Associate Professor G. S. Zamaletdinova continues research work on the topic "Formation of speech competence–the professional quality of the future doctor in the process of teaching language disciplines."
Disciplines
English language
German language
Latin language
General Information
Every year, faculty organizes inter-faculty competitions in Latin and English languages, quizzes "Impassable path in medicine without Latin", student conferences at the Department, international friendship evenings.
Scientific Activity
Teacher Teshebaeva D. T. works on the scientific theme: "Violation of lexical compatibility as a stylistic device»
Senior lecturer Baigazieva N. K. works on the scientific theme: "Peculiarities of translation of somatic phraseological units of the Manas epic on the material of the Kyrgyz Russian English languages".