Student creative teams
festivals, competitions
KSMA students won first place in the theater festival 2021y.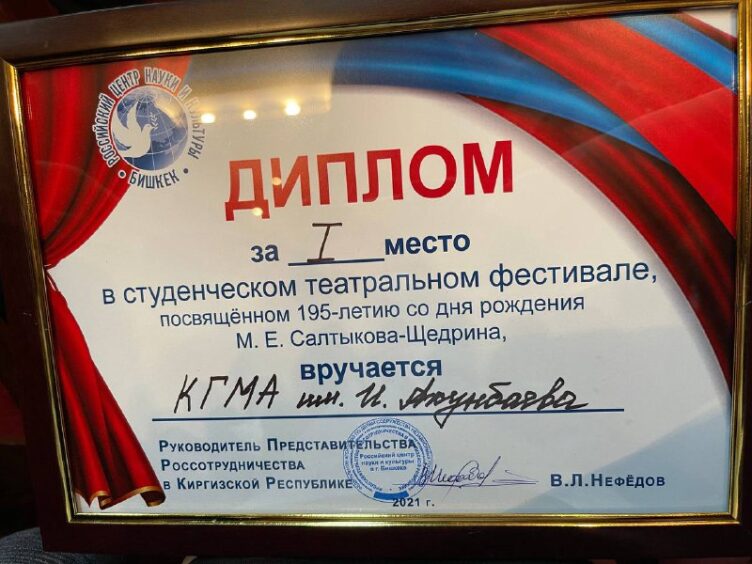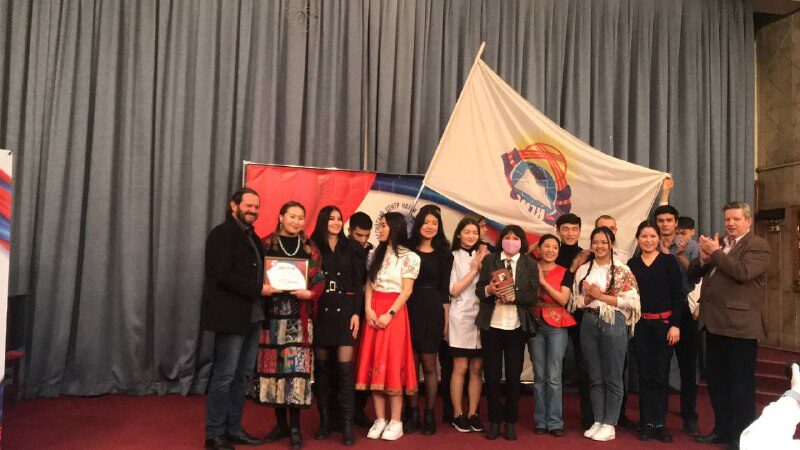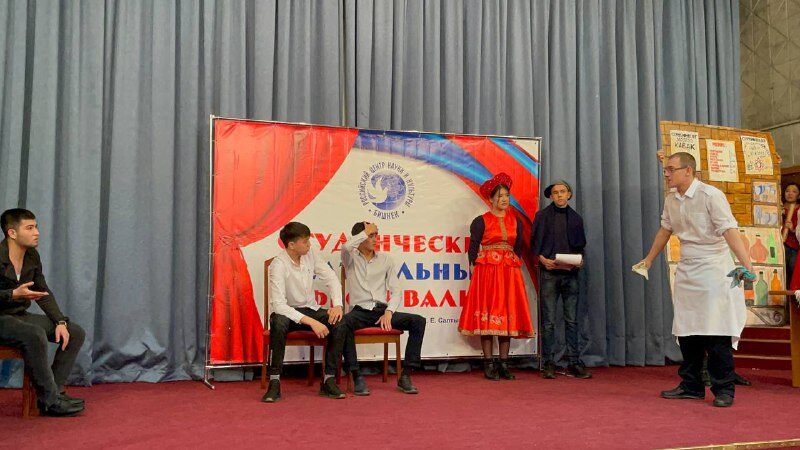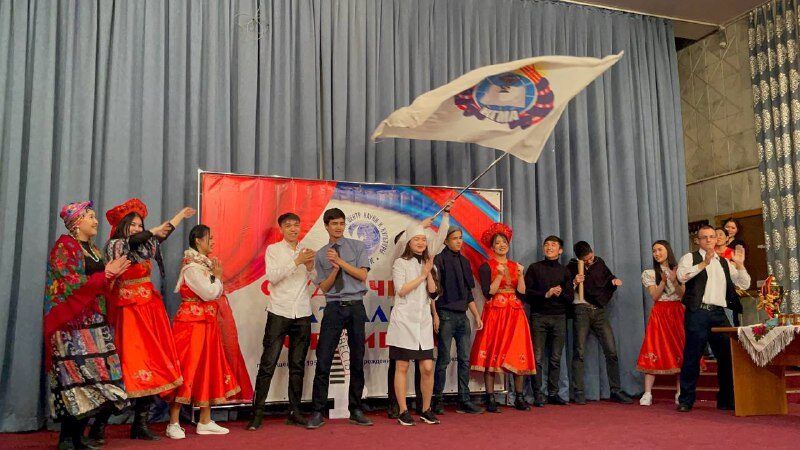 Student creative teams
Vocal groups
Vocal ensemble "Iskra "(head: Marina S. Shipulina)
Vocal group of classical songs ( Marat Talantbekov)
Dance groups
Folk Dance Ensemble (head: Kurmanalieva Chinara Kubanychbekovna)
The ensemble is modern. Ballroom dancing ( Nurmatova Shakhnoza)
Instrumental groups
Ensemble of komuzists "Min kyyal " (head :Maksatbekov Bayyr)
Chopochoor Ensemble ( head: Maksatbekov Bayir)
Concert and technical group (head: Aidarbekov Atay)
Creative club formations include the following areas: intellectual, theatrical. Debate club, poetry student club.
Saltanat Dance Studio
Saltanat Dance Studio
"Saltanat" was founded by Abdrasulova Meerim, a 5th-year student of the Faculty of General Medicine, in 2016 and actively participates in all events held within the walls of KSMA.
Group Leader: Abdrasulova Meerim
Choreographers:
Laura Ismagulova-1st year of the Faculty of "Pediatrics"
Diana Mamatalieva-2nd year of the faculty " General Medicine No. 1"
Nurmatova Shakhnozakhon - 2nd year of the faculty " General Medicine No. 1"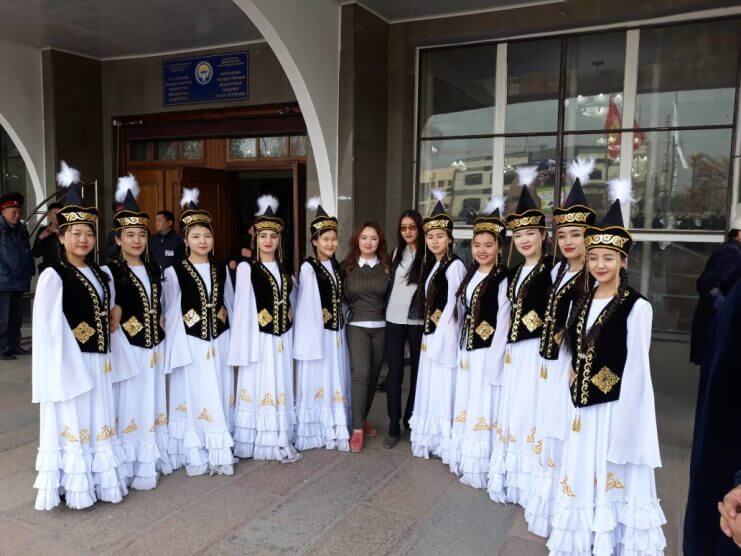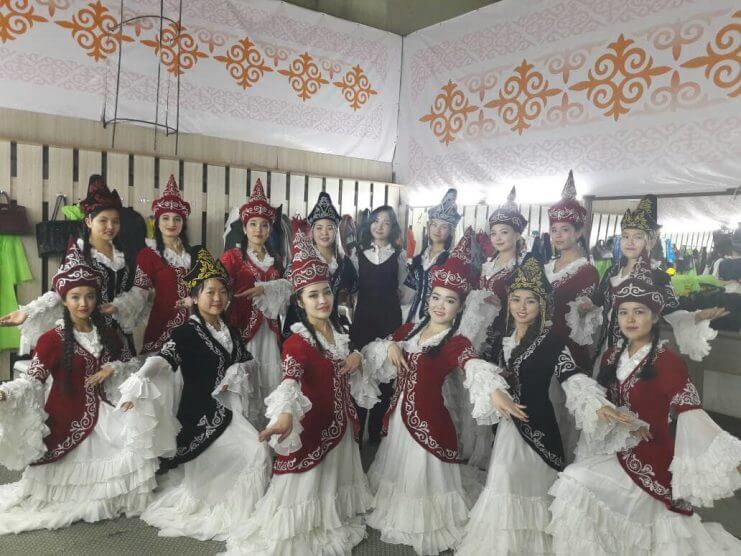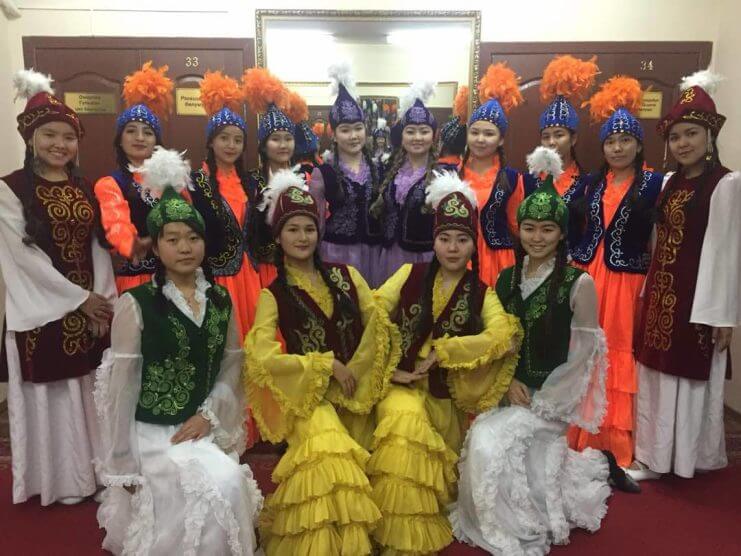 Min-Kyal Ensemble
Founded by: Mairam Koshukeeva in 2016.
Team Leader: Maksatbekov Baiyrbek-3 th year student of the Faculty of Dentistry