Department of Philosophy and Social Sciences
Сотрудники кафедры
Head of the Department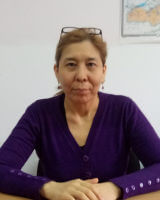 Usupova Cholpon Sabyrovna
Academic degree:

Candidate of Philosophy

Academic title:

Assosiate Professor

Position:

Head of the Department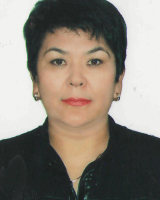 Junushalieva Gulsunkan Ishengazievna
Academic degree:

Candidate of Philosophy

Position:

Senior teacher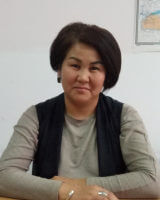 Tentigul kyzy Nazira
Academic degree:

Candidate of History

Academic title:

acting Assosiate Professor

Position:

Head teacher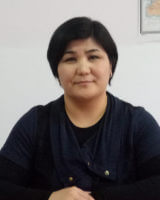 Satybaldieva Rahat Abdramanova
Academic degree:

Candidate of Philosophy

Position:

Senior teacher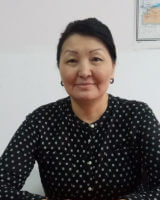 Turgunalieva Gulnara Asanalievna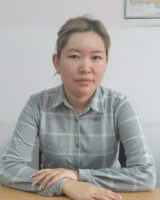 Ibraeva Janara Kosmosbekovna
Position:

Senior laboratory assistant
Beksultanova Chynara Damirovna
Academic degree:

Candidate of History

Academic title:

Assosiate Professor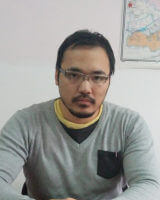 Kulcharov Joomart Bolotbekovich
Brief history
The Department of philosophy and Social Sciences of KSMA was established in 1966. Initially, it included two branches: 1) philosophy and 2) history of the Communist Party of the Soviet Union. Teachers of these departments have trained and educated not only future physicians, but also future scientists, prominent public figures and talented individuals not only in Kyrgyzstan, but also in other countries of the near and far abroad. And this is a great merit and the role of teachers of the Department of philosophy and Social Sciences, actively arming future specialists with dialectical-materialistic worldview. From the first days of the Department of philosophy and Social Sciences the necessary assistance was provideto by Moscow scientists and teachers who helped to make curricula, has provided to Kyrgyz philosophers by training programs on normative and special courses, textbooks.
Disciplines
Philosophy
History of Fatherland
Manas studies
PSH(Person, society,health)
History and philosophy of medical science (for graduate students, clinical residents and applicants).
General Information
KSMA today is a large educational and scientific center, which has a great role in the development of national science and culture, in the training of medical personnel.
From the first years of its existence, KSMA has become a carrier of advanced scientific ideas, an authoritative center of professional training. Under the beneficial influence of Soviet power and advanced thought, in close connection with the scientific schools of Moscow, Leningrad, Tashkent, Alma-Ata, Kazan successfully developed the most important scientific areas, formed scientific schools. The Academy created natural-scientific and social-humanitarian societies, which played a significant role in the popularization of scientific knowledge among the General Public. Among those, who multiply the best traditions of KSMA, are teachers of the Department of Philosophy and Social Sciences .