Department of Therapeutic Dentistry
Contact details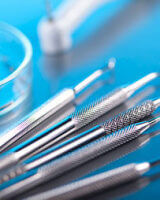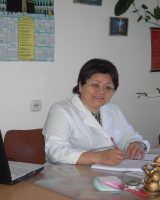 Clara Kuttubaeva
Academic degree:

Doctor of Medicine

Academic title:

Professor

Position:

Head of the Department
Salizhan Ergeshov
Academic degree:

Candidate of Medicine

Academic title:

Assosiate Professor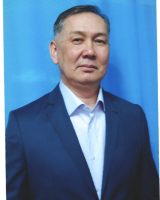 Bolot Moldobaev
Academic degree:

Candidate of Medicine

Academic title:

Assosiate Professor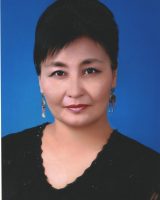 Perizat Abaskanova
Academic degree:

Candidate of Medicine

Academic title:

Assosiate Professor

Position:

Head Teacher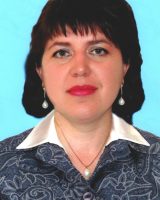 Natalia Sushko
Academic degree:

Candidate of Medicine

Academic title:

Assosiate Professor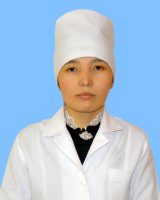 Aliza Imanalieva
Academic degree:

Candidate of Medicine

Academic title:

Assosiate Professor
Brief history
The Department was founded in 1967.
Since that time till 2005 the head of the Department was Professor Saburova Larisa Borisovna.
From 2005 till present time the head of Department is Professor Kuttubaeva Clara Beishenovna.
General information
The mission of the Department is to deepen a knowledge in dentistry, to develop students' independent clinical thinking and skills with scientific and reference literature, to improve clinical skills of examination of patients, to develop methods of dental clinics and clinics.
Objectives:
to study the features of the course and treatment of diseases of hard tissues of teeth, periodontal and oral mucosa;
differential diagnosis, treatment and prevention; familiarity with the ethical and deontological norms of the dentist.
The Department works according to the new State Standard of the 3rd generation. Much attention is paid to educational and methodical work.
The staff of the Department consists of 22 employees, including 1 doctor of medical Sciences, 5 candidates of medical Sciences, 13 teachers, 1 senior laboratory assistant, 1 laboratory assistant and 1 nurse.
Disciplines
The subject of therapeutic dentistry is trained in the following sections:
course "Dental decay» for students of 2nd year of study;
course "Endodontics» for students of 3rd year of study;
course "Periodontics» for students of 4th year of study;
course "Diseases of the oral mucosa" for students of 5th year of study.
Scientific activity
Direction of scientific activity of the Department - "Optimization of complex therapy of periodontal diseases using anti-inflammatory, immunocorrecting drugs of natural origin"
A number of members of the Department have dedicated their research of diseases of hard tissues of teeth, periodontium and mucous membrane of the oral cavity. Protected: 3 doctoral theses (Saburova L. B. (Moscow), Sultanbaeva S. U. (Odessa), Kuttubaeva K. B. (Bishkek)), 12 PhD theses (Ergeshov S. M., Kichikawa Etc., Tsepeleva, A. S. (Moscow), Moldobaev B. S. (Leningrad), Sushko N. Yu., Makeeva V. A., Supataeva T. U., Abakanova P. D., J. A. Imanalieva. (Bishkek)).
Currently, scientific researches of the Department include:
"Impact of medication adherence of patients with chronic generalized periodontitis on the effectiveness of the therapy"
"Improvement of methods of complex treatment of chronic recurrent aphthous stomatitis with the use of drugs of plant origin"
"Optimizing the use of physical methods of diagnosis and treatment in complex therapy of chronic generalized periodontitis"
"Clinical and organizational aspects of dental care for patients with periodontal disease in the conditions of the Chui region of the Kyrgyz Republic"
Scientific aсtivity
Over the past 5 years at the Department defended 1 PhD thesis of Imanalieva A. J. on the topic "Pharmacoepidemiological, pharmacoeconomical assessment and ways to rationalize the treatment of chronic periodontitis"
The Department staff prepared and published 46 scientific articles, 4 manuals for students, clinical residents, interns and practitioners and 23 guidelines for students, clinical residents and teachers of the faculty of dentistry.
International cooperation
Department maintains cooperation ties with the following institutions:
Central research Institute of dentistry and maxillofacial surgery, Moscow
Moscow State University of Medicine and Dentistry, Moscow
First Tashkent Medical Institute, Uzbekistan
Kazakh National Medical University named after S.Asfendiyarov, Kazakhstan
Turkmen Medical institute, Turkmenistan
Tajik Medical Institute, Tajikistan
Clinical bases
Educational, scientific and clinical center of dentistry