Department of Obstetrics and Gynecology No.2
Department Staff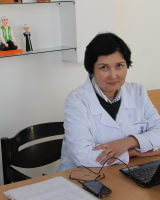 Cholpon Stakeyeva
Academic degree:

Candidate of Medicine

Academic title:

Assosiate Professor

Position:

Head of the department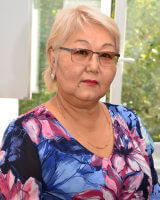 Rimma Osmonalieva
Academic degree:

Candidate of Medicine

Academic title:

Assosiate Professor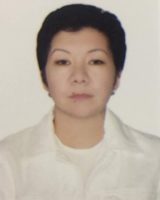 Bakyt Orozalieva
Academic degree:

Candidate of Medicine

Academic title:

acting Assosiate Professor
Asel Dzhakypova
Academic degree:

Candidate of Medicine

Academic title:

acting Assosiate Professor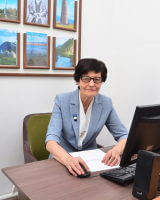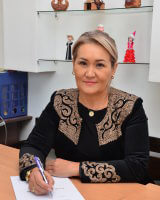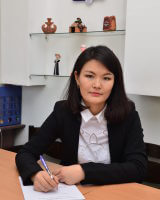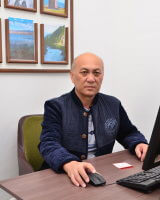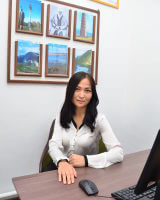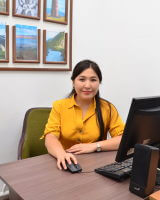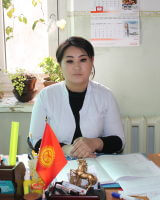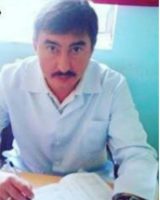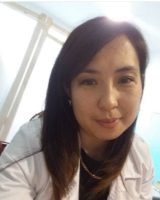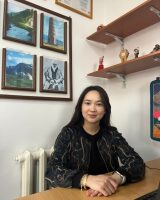 Brief history
The general Department of Obstetrics and Gynecology was established in 1941. With its opening, a number of questions on practical obstetric aid received a scientific justification. A great contribution to the development of obstetric and gynecological science made the first scientists who headed the Department such as Professor M. I. Vydrin (1941-1944), Professor L. E. Gurtova (1944-1948). They developed guidelines on the organization of women's consultations in wartime, published a number of scientific works on the organization of sanitary regime in obstetric hospitals and at home.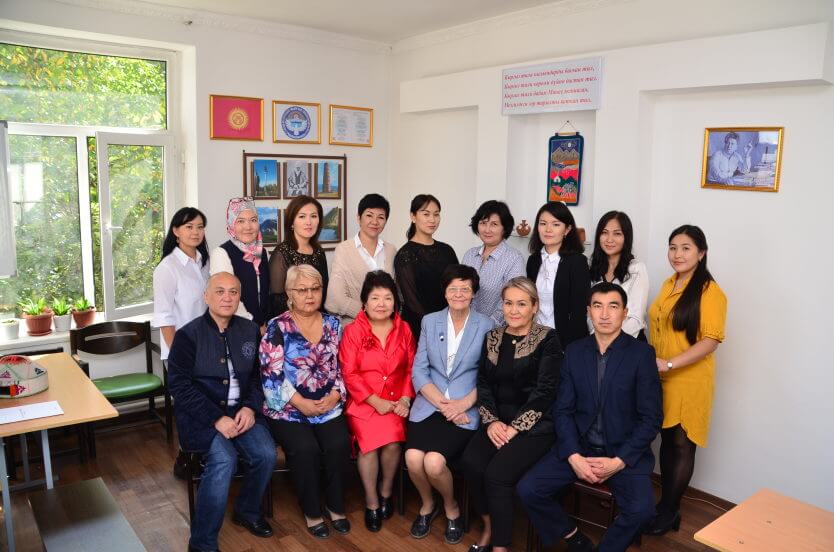 From 1948 to 1954 scientific activity in the field of obstetrics and gynecology in Kyrgyzstan was headed by Professor S. L. Keylin. Under his leadership, the first study of N. Bulatova "Materials of the survey of the sexual sphere of women in some areas of Kyrgyzstan" was carried out. Research of N. Bulatova summarized in her thesis, after the defense of which she became the first scientist among Kyrgyz women
More intensive research work on issues of obstetrics and gynecology in the republic began with the arrival of Professor M. N. Lechtman to the Department leading. In the same period scientific and technical base was increased in the result of the commissioning of maternity hospitals No.2 with 350 beds and No.3 with 150 beds in the city of Frunze.
The Department of Obstetrics and Gynecology was divided into two separate departments - No.1 and No.2. – in 1964.
The following talented scientists and professors headed the Department beginning from 1964:
From 1964 to 1982 – candidate of Medicine, Associate Prof. N. Bulatova
From 1982 to 1984 – doctor of Medicine, Professor M. Vasilevskii
From 1984 to 1990 – doctor of Medicine, Professor S. Lechtman
From 1990 to 2012 – doctor of Medicine, Professor A. Sharshenov
From 2012 to 2018 – doctor of Medicine, Associate Professor A. Askerov
From 2018 to 2020 – doctor of Medicine, Professor Ch. Kalkanbaeva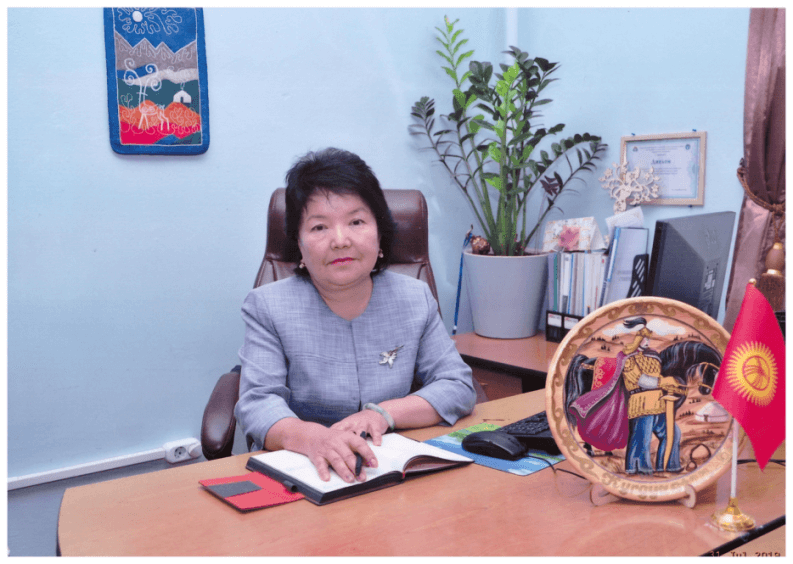 From 2018 to 2020 the Department was headed by Doctor of Medicine, Prof. Cholpon Kalkanbaeva. She published 91 scientific papers, ten of which are guidelines and manuals. She successfully combined teaching and research activities. The results of her scientific works are used in educational process at the Department of Obstetrics and Gynecology No.2 and in practical work of obstetrician-gynecologists.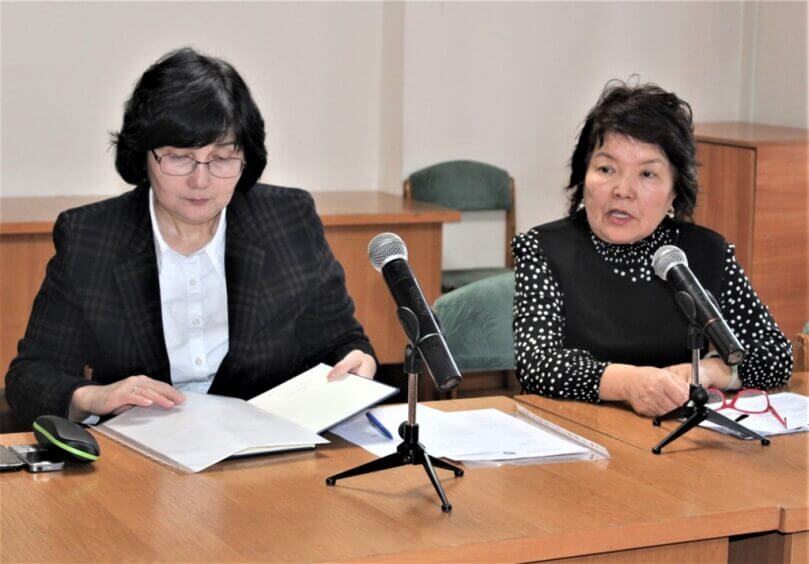 Prof. Cholpon Kalkanbaeva was the Chairman of the Dissertation Council D14.19.603 ("Obstetrics and gynecology -14.01.01") from 2019 to 2020.
Under her leadership, doctor Shoonayeva N.D. defended one dissertation work in 2016; also, doctors Boobekova A. and Abykeeva A. defended their PhD theses in 2012, Erbotoyeva S. in 2014, and Asakeeva R. in 2019.
For her labor merits, she was awarded the badge "Excellent Health Worker of the Kyrgyz Republic" in 2002 and the Diploma of the Ministry of Health of the Kyrgyz Republic in 2017.
Her colleagues and students respected her as an excellent public health professional, mentor of young colleagues, who trained one and over generations of doctors.
From 2020 till present time, candidate of Medicine, acting Associate Professor Ch. Stakeeva heads the Department.
The main activity of the Department is connected with educational - methodical, pedagogical, medical and educational work. At the Department students of 2-6 courses of medical, pediatric and dental faculties, as well as clinical residents and interns are trained in the subject of obstetrics and gynecology.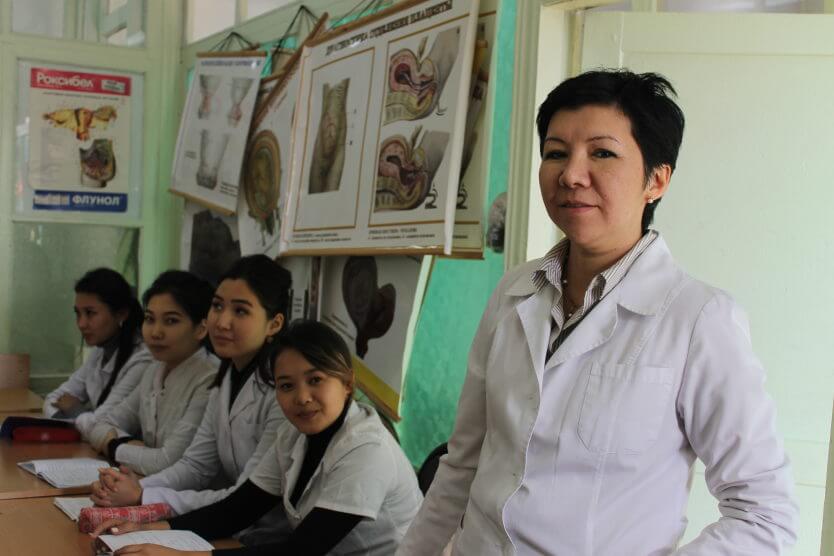 On the basis of Clinical Maternity Hospital №2 and other medical and preventive institutions of the Republic periodically conducted trainings on Effective perinatal care, Emergency obstetric care for obstetricians, clinical residents and interns, thereby improving the quality of services in the obstetrics of the Kyrgyz Republic.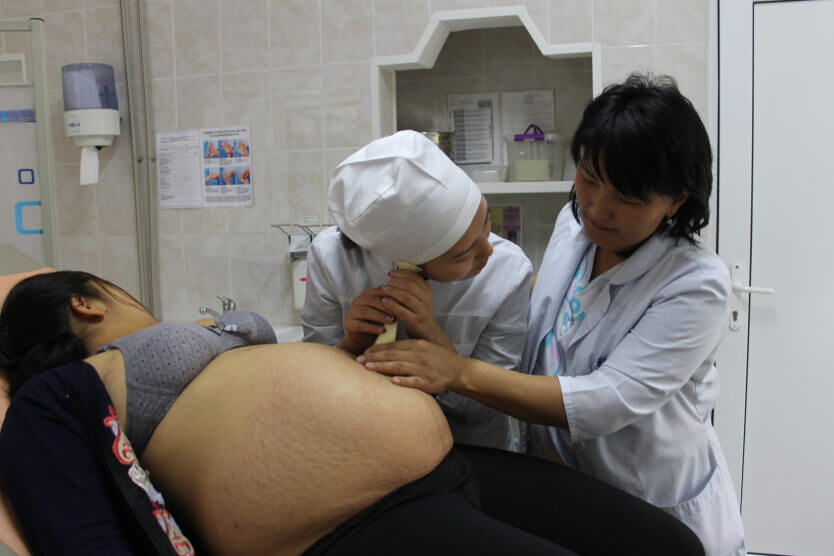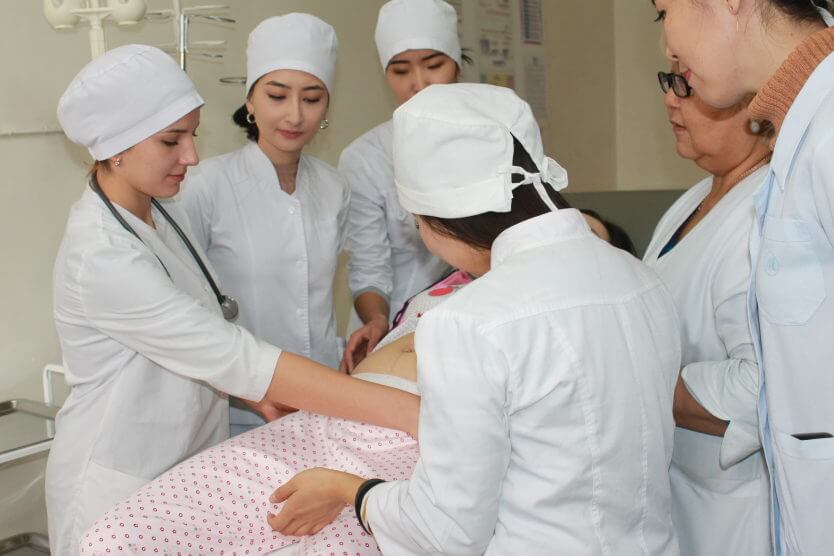 Scientific achievements
Since the establishment of the department, 2 doctors of medical Sciences, 14 candidates of medical sciences and 3 PhD doctors have been graduated. A generation of young scientists is being brought up, a scientific circle operates at the department under the leadership of associate professor R. K. Osmonalieva and assistant Aitbek K.D. Graduate students and students take prizes at Olympiads and international conferences.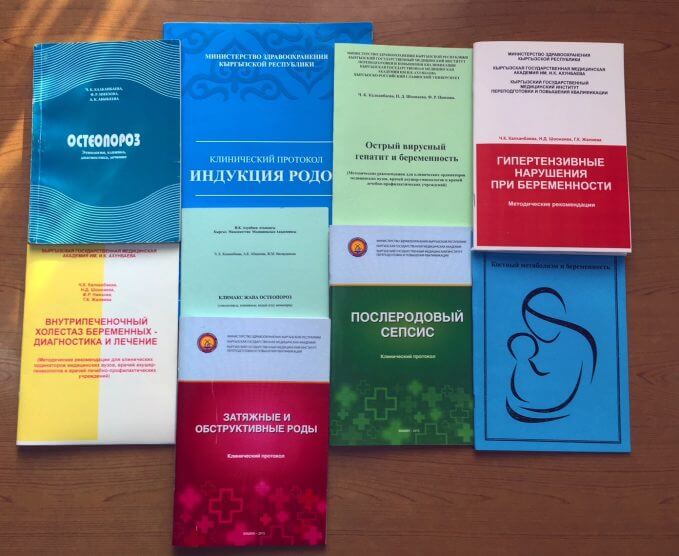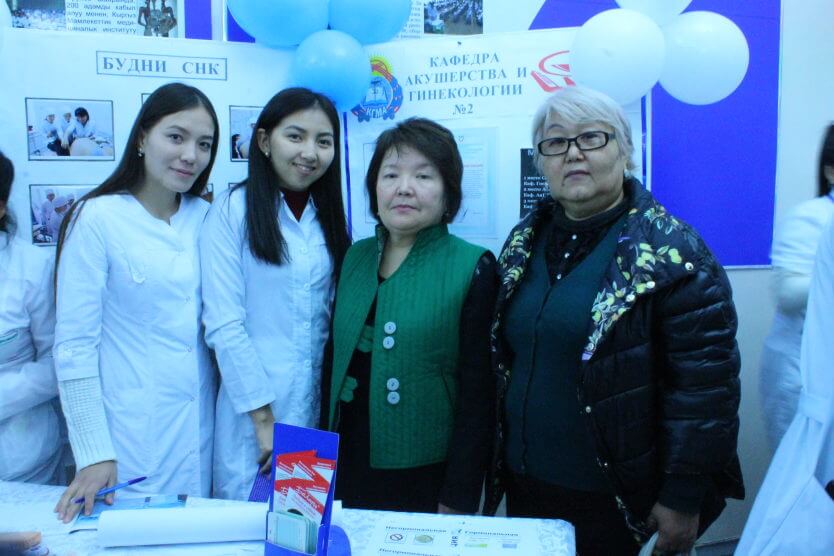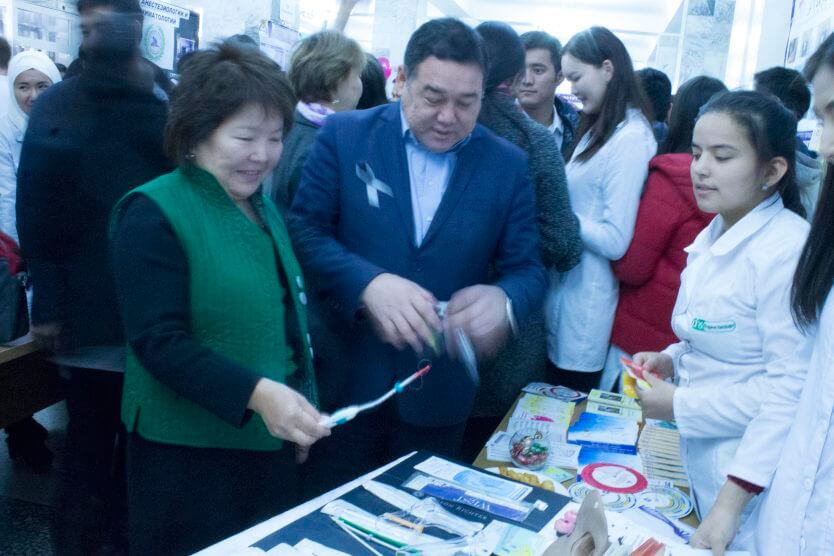 International cooperation
The department staff implements different scientific and research and social projects within the indicative pdograms of such authorotive organizations as USAID, UNICEF, GIZ, UNFPA.
Student olympiad in obsterics and gynecology named after Ch.K. Kalkanbaeva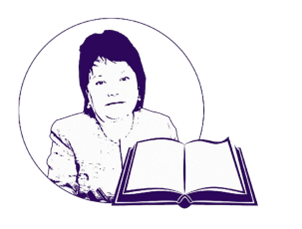 Student olympiad in obsterics and gynecology named after Ch.K. Kalkanbaeva
Every year the Department of Obstetrics and Gynecology No. 2 holds a Student Olympiad in Obstetrics and Gynecology named after Ch. Kalkanbaeva. The Olympiad is traditionally held on February 24, in honor of the professor's birthday.
The Olympiad is held in Russian and English languages, where students from different regions of the country compete on the site of our medical academy. During the Olympiad, along with the theoretical knowledge of the participants, their practical skills in providing assistance in emergency obstetric conditions are also evaluated.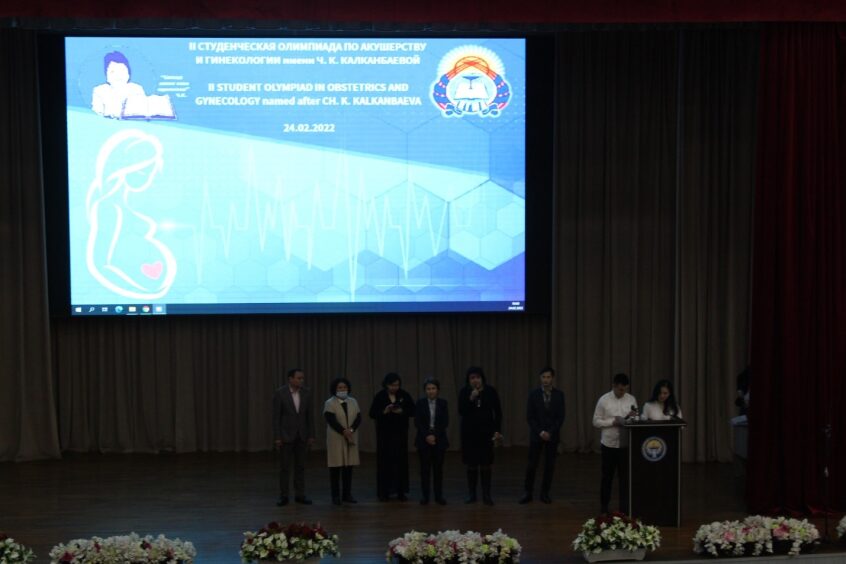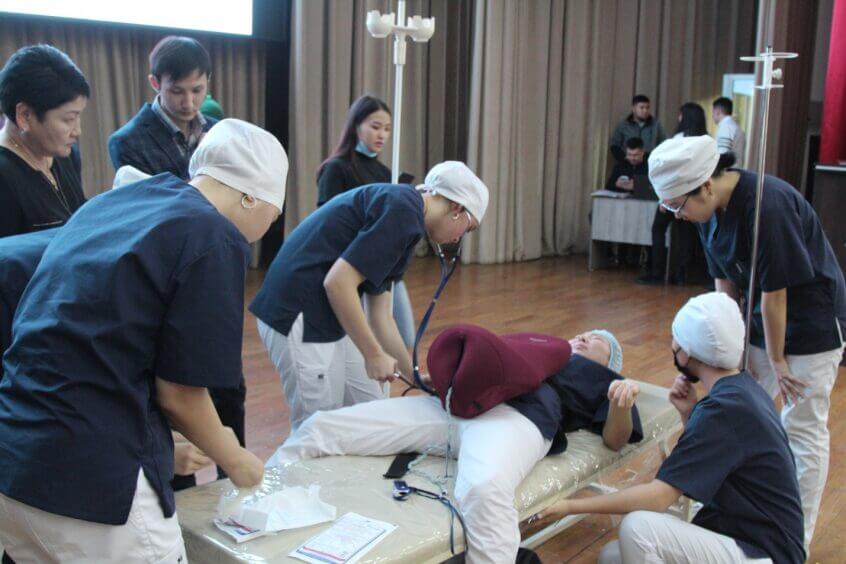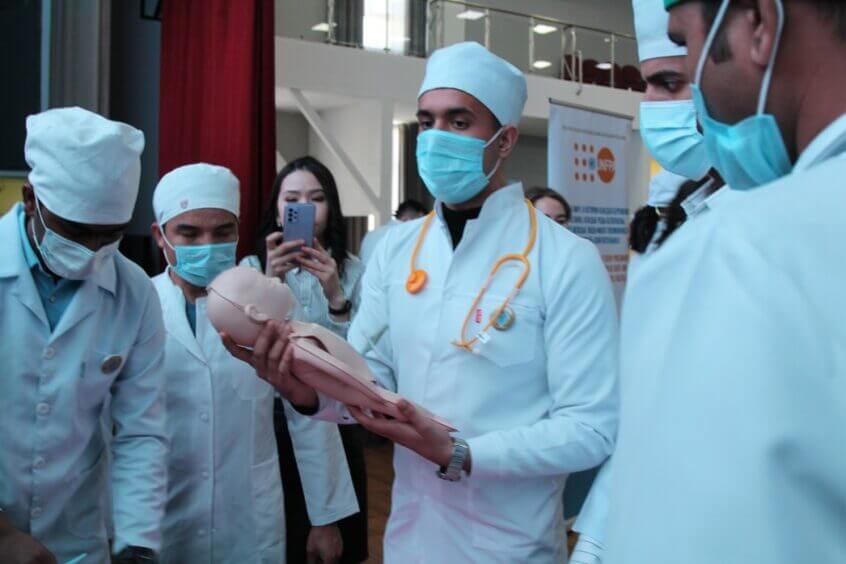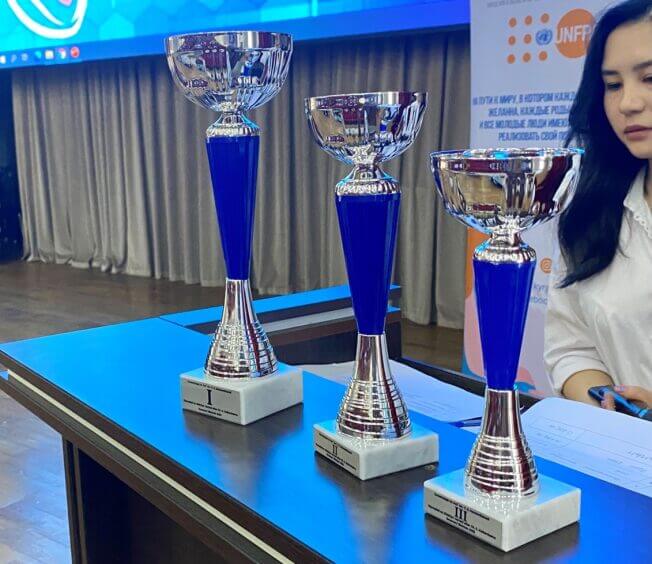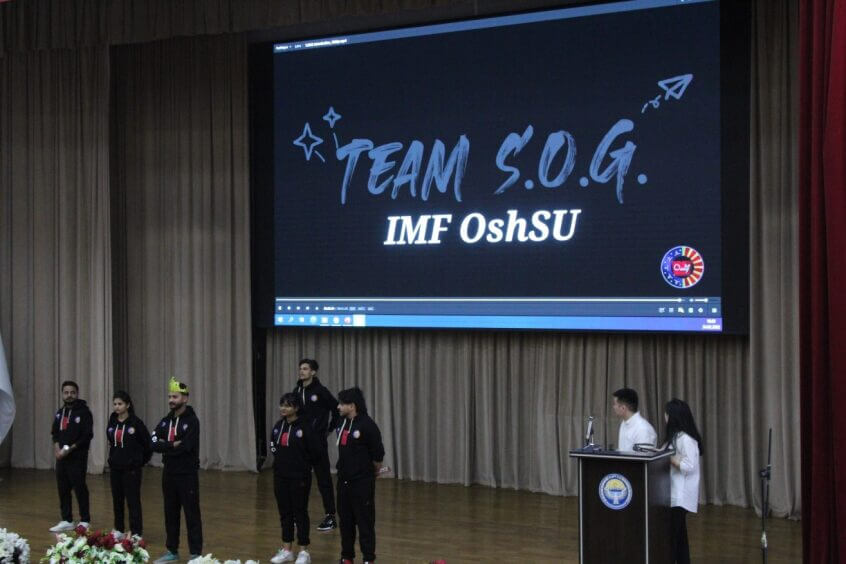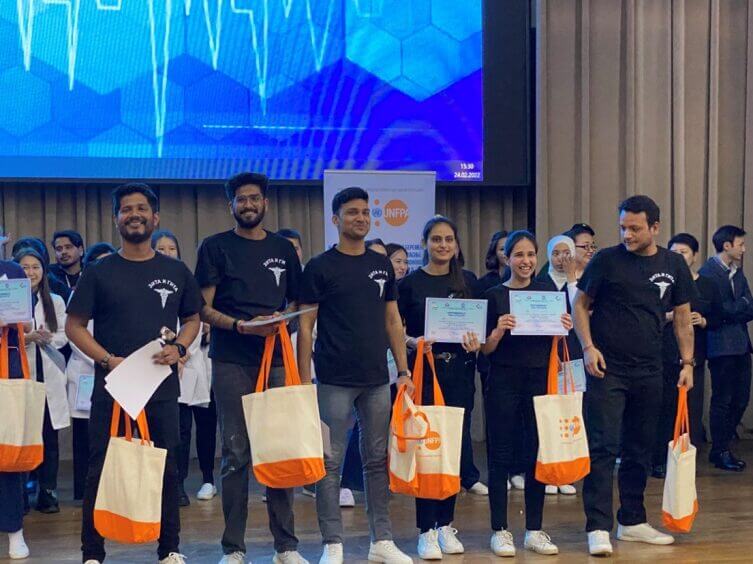 Student scientific club
Members of the Department's scientific club are participants and prize-winners of international olympiads, conferences and seminars in countries such as Turkey, the Russian Federation, Kazakhstan and Uzbekistan. Students' scientific papers are published in international e-library publications included in the RSCI system.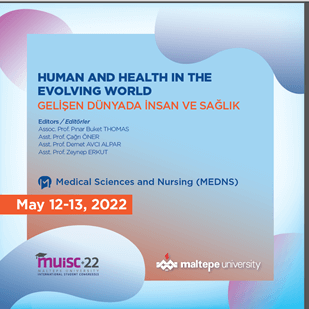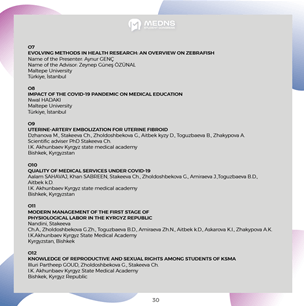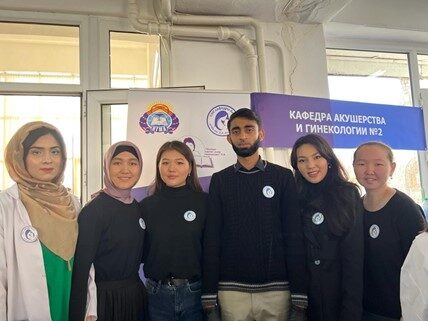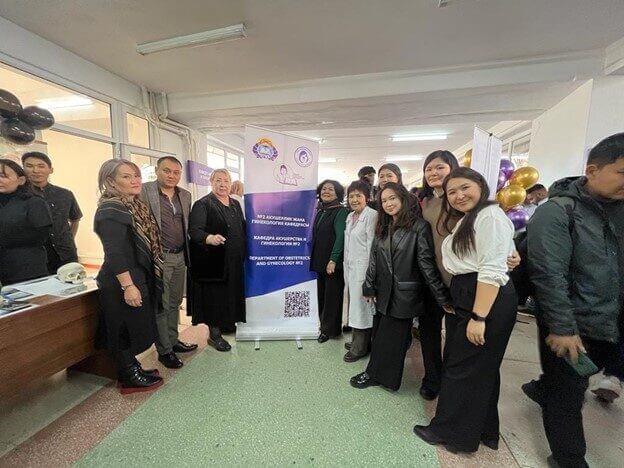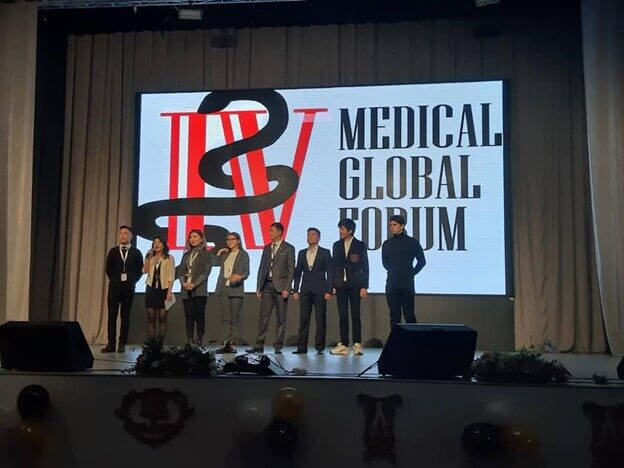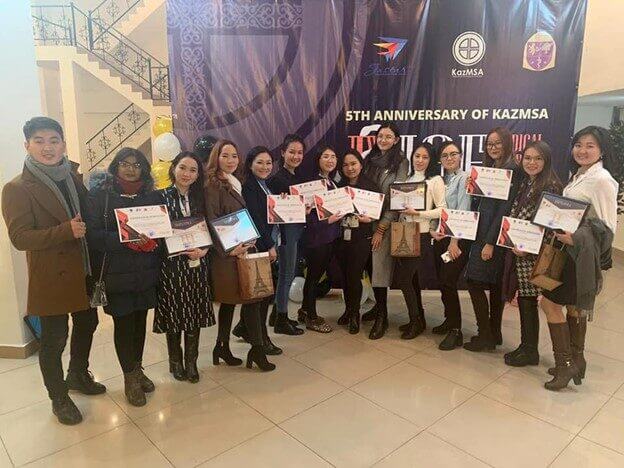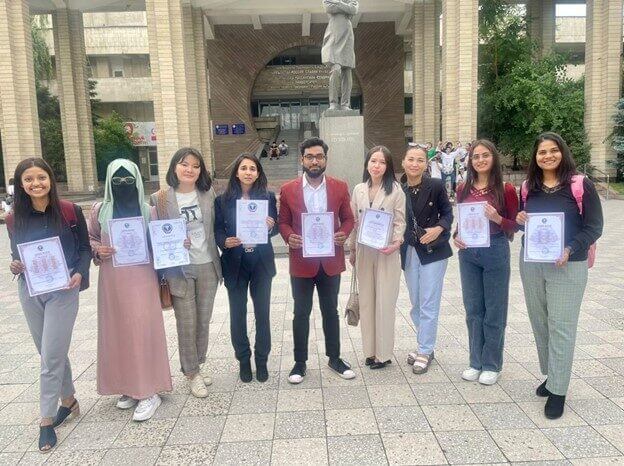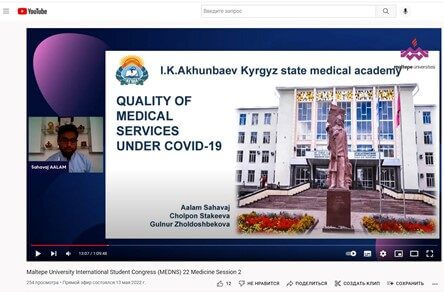 Members of the club actively participate in the social life of the Department by organizing flash mobs, visit orphanages, etc.