Department of Children's Infectious Diseases
Contact information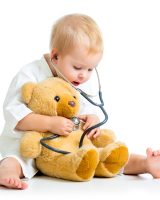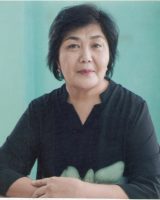 Zuura Djolbunova
Academic degree:

Doctor of Medicine

Academic title:

Professor

Position:

Head of the department
Rahat Kadyrova
Academic degree:

Doctor of Medicine

Academic title:

Professor
Svetlana Chechetova
Academic degree:

Candidate of Medicine

Academic title:

Assosiate Professor

Position:

Head teacher of the department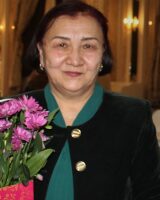 Damirahan Chynyeva
Academic degree:

Candidate of Medicine

Academic title:

Assosiate Professor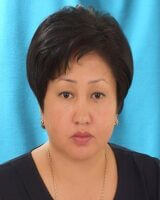 Madina Mambetova
Academic degree:

Candidate of Medicine

Academic title:

Assosiate Professor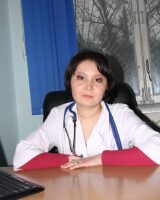 Meerim Bayalieva
Academic degree:

Candidate of Medicine

Position:

Assistant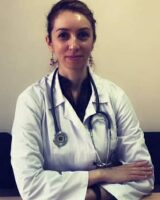 Elena Khalupko
Academic degree:

Candidate of Medicine

Position:

Assistant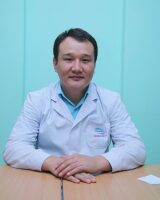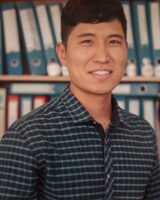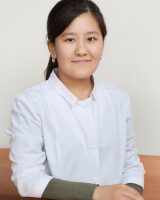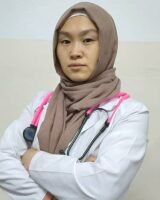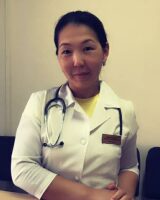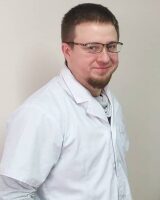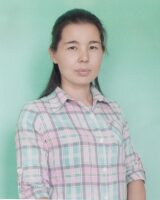 Meerim Kulueva
Position:

senior laboratory assistant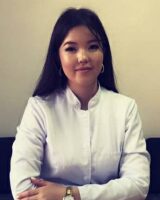 Begim Omurbekova
Position:

Laboratory assistant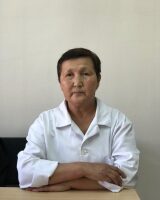 Roza Magzymbaeva
Position:

Laboratory assistant
Brief history
In 1971, the Department of pediatric infectious diseases was organized, and the first head was Professor Zlatkovska N. M. who had previously worked in one of the leading research institutes of Moscow. She devoted her research to the problem of enterovirus infections in children. Under her leadership, the hard training of the teaching staff of our University began. The following persons defended their theses: Turgunbaev T. O., kleimenova I. S., Lipkin, B. N., Osmonalieva G. T., S. T. Torokulova
In 1984 – 1993 the Department was headed by associate Professor Penner J. D., who was also the Dean of the pediatric faculty of KSMA.
From 1993 to 2016 the Head of the Department was doctor of medical Sciences, Professor Kadyrova R. M. Her main scientific works are devoted to the problem of acute respiratory infections, measles, diphtheria, OKA, acute bacterial meningitis, viral hepatitis. Under her leadership, teacher Gorbunova Z. K. defended her doctoral dissertation and Aranbaeva G. S., Terekhova E. Yu., Chechetova S. V., Mambetova M. K., Narmatova, E. B., E. A.Khalupka, Bugubaeva M. , Bayalieva M. M., A. M. Balabanova have defended their PhD theses. Currently, Rakhat Kadyrova is a Professor of the Department. Activities in research, preparation of doctoral and master's theses under her leadership is continuing.
In 2016 the Department in charge of Zuura Dzholbunova, Doctor of Medicine. Under her leadership, the scientists work on their dissertations.
For 45 years the Department has trained dozens of clinical residents and interns who successfully work in different parts of our country and abroad.
The prevalence of infectious diseases among children, which make up a large proportion of the country's population, confirms the importance of the discipline and the Department for the country's health.
Scientific activity
R. Kadyrova. The activity of some enzymes of blood leukocytes in the assessment of the severity and course of pneumonia, complicating acute respiratory infections in children. Moscow, 1978., PhD thesis;
R. Kadyrova "Diphtheria: problems of diagnosis, clinic, optimization of treatment and prophylactic measures", Bishkek, 2002, doctoral dissertation;
Z. Dzholbunova. Atopic allergic reactions in children with bronchopulmonary diseases, 1993, PhD. thesis; The defeat of the Central nervous system in children of early age in some infectious diseases: problems of diagnosis, therapy, and improve treatment, 2015, doctoral thesis;
Z. Dzholbunova. "Damage to the central nervous system in young children with some infectious diseases: problems of diagnosis, clinic and improvement of treatment", Bishkek, 2015, doctoral dissertation;
D. Chynyeva. Modern features of acute pneumonia in children (etiology, clinic, diagnostics and treatment), 1984, Ph. D. thesis;
S. Chechetova. Clinical and pathogenetic features of water-salt metabolism disorders and its correction in acute intestinal infections in young children, 2004., PhD thesis;
M. Mambetova. Acute bacterial meningitis in children, clinic, diagnosis, treatment optimization, 2007., PhD thesis;
E. Khalupko. Problems of diagnosis of severe pertussis in infants with CNS disorders, improving treatment to reduce the risk of pertussis encephalopathy, 2013., PhD thesis;
M. Bayalieva. Diagnosis, treatment and prevention of nosocomial infections in children, 2016., PhD thesis;
A. Balabasova. "Clinical and laboratory diagnostics and treatment of HAV in children in outpatient and inpatient conditions", 2016, Ph.D. thesis.
General information
The Department of children's infectious diseases is one of the 5 pediatric departments, which makes a great contribution to the training of pediatricians and General practitioners.