Department of clinical rehabilitation and physiotherapy
Sttaff Department
Head of the Department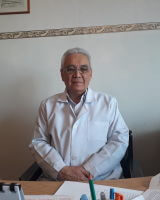 Alymkulov Raushan Dobulbekovich
Position:

Head of the Department
Djamankulov N.M.- head teacher;
Smanova Dj.K. - Doctor Midicine, assistant professor;
Abdyldabekova K.B. - acting assistant professor, Doctor of Medicine
Assistants:
Candidates of Medicine Anvarbekova Y.A. , Abykeeva G. O., Dobrolubova I. B., Popenko N. A. Dmitriev, R. V., Shmakova-Kraft K. D., Halimova S. D. Technicians: Popov, Yu. Yu., Abdibaeva.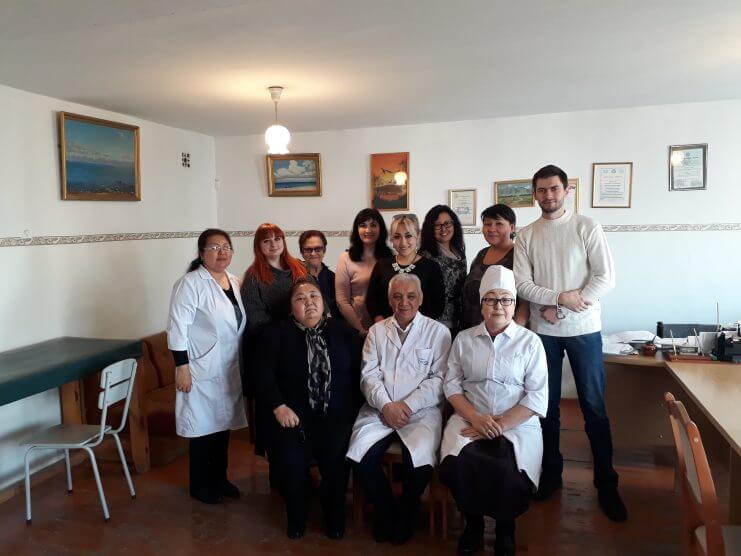 Contacts:
92 Akhunbaev Street, 4-building, 4-floor
Brief history
The Department was established on the basis of the INSTITUTE of balneology and physiotherapy in 1957. The first head and the Director of INSTITUTE was candidate of Medicine, associate Professor Babakhanov B. V., which has defined the main ways of development of balneological and physiotherapeutic science in the Kyrgyz SSR and justify the use of climatotherapy at the resorts of Kyrgyzstan. Were studied the therapeutic factors of resorts, the influence of mineral water, galvanic mud on patients with gastrointestinal disease. Much attention was paid to the use of various forms of exercise therapy in resorts and clinics, identified features of physical activity on the body in the middle mountains, developed terrenkur in the resorts of Kyrgyzstan. From 1980 to 2000 the Department was headed by doctor of medical Sciences, Professor Alymkulov D. A. During this period, the staff carried out research work on the problem of Union importance: "the Scientific basis of the use of physical environmental factors for therapeutic and preventive purposes." In the future, together with the Department of infectious diseases, were developed methods of ultraviolet radiation autologous blood in the complex drug therapy in patients with brucellosis. In 1988, were developed and introduced the complex use of radon baths, inductothermy, exercise therapy in patients with deforming osteoarthritis and the use of low-frequency magnetic therapy in the complex treatment of children with rheumatoid arthritis. In recognition of the development of medical science, training and doctors in 1989, D. A. Alymkulov was awarded the title of "Honored scientist of the Kyrgyz SSR". He is also an Excellent worker of Public Health of the USSR, an Excellent student of resorts of trade unions of the USSR. He has the Order of the Red Banner of Labor, medal "For Valiant Labor" and twice awarded Diplomas of the Supreme Soviet of the Kyrgyz SSR.
Since 2000 the Department is headed by Alymkulov R. D.
Disciplines
General physiotherapy,
Private physiotherapy,
Physiotherapy in dentistry,
Medical rehabilitation,
Reflexotherapy,
Classic therapeutic massage,
Therapeutic physical culture and medical control,
Sports medicine
For the period from 2016 to 2017, 4 articles were published abroad, 6 articles were published in the scientific edition of the Bulletin of KSMA, was issued a manual training "Preventive detoxification of the athletes body ", patent No. 1701KR 30.01.15 "ways of improving the body" and the table "assessment of the level of auto-intoxication on the 5-point system". Active work is being done on the creation and processing of training programs, methodological and scientific manuals, on the study of new methods of rehabilitation of various categories of patients, the development of new topics of master's and doctoral theses and to improve the postgraduate qualification of specialists.