Teachers of the Department of Foreign and Latin Languages of the KSMA
Education
42
16 April 2021
Teachers of the Department of Foreign and Latin Languages of the KSMA participated in the international satellite symposium "Week of Medical Education — 2021" on the topic "Language training for special purposes in medical universities", organized by the Institute of Linguistics and Intercultural Communication of the Sechenov University of Russia in an online format.
The following issues were discussed at the symposium: The practice of language teaching during the pandemic (achievements, problems), the competence of a modern teacher of foreign languages, digitalization of education as an opportunity for mutually beneficial inter-university cooperation, research projects of foreign language departments, new approaches to extracurricular work of linguistic departments, Latin language in the dynamics of medical education development.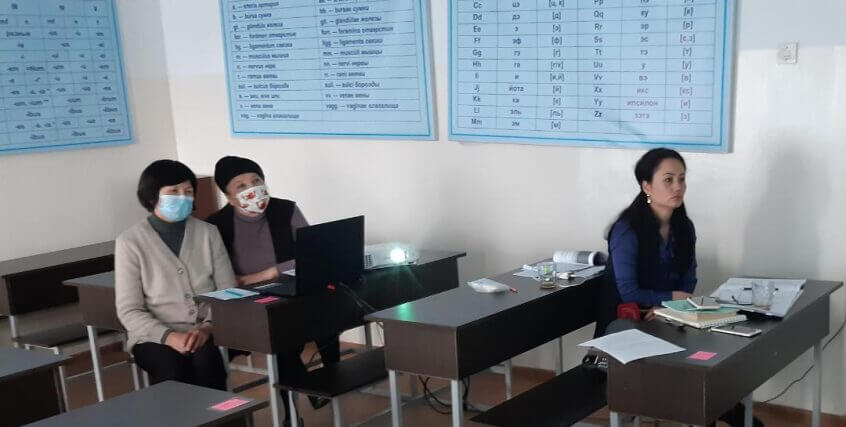 The English language section of the department made a report on the topic "Teaching English to students of the 1st year of KSMA on the basis of game technologies". Authors of the report: head of the department, associate Professor G. Zamaletdinova, senior teacher L. Moldokulova, teacher A. Baizhigitova. In the Latin language section, senior teacher B. Tentimisheva, senior teacher A. Dyushekeyeva, head teacher of the Department M. Kolbaeva made a report: "Latin language and medical terminology – an integral element of teaching a medical specialty".
Teachers of the Department of Medical Academy also participated in the discussion of reports, in the exchange of experience, ideas and achievements presented at this symposium.
The moderator of the conference was Professor, Director of the Institute of Linguistics and Intercultural Communication, Head of the Department of Foreign Languages of the named Moscow University I. Markovina.