Department of Kyrgyz Language
Elmira Abdyrasulova
Academic degree:

Candidate of Pedagogics

Academic title:

Assosiate Professor

Position:

Head of the department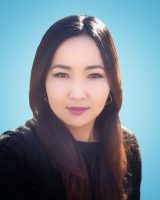 Saltanat Domasbekova
Position:

Head teacher of the department
Batakanova Sveta Topchievna
Academic degree:

Doctor of Pedagogy

Academic title:

Professor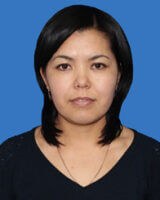 Sheralieva Anara Zholdoshbekovna
Academic degree:

Candidate of Pedagogics

Academic title:

acting Assosiate Professor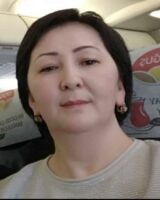 Akynbekova Aiman
Academic degree:

Candidate of Philology

Academic title:

Assosiate Professor

Position:

Teacher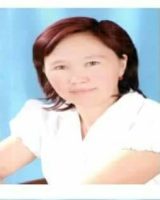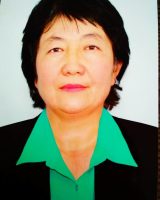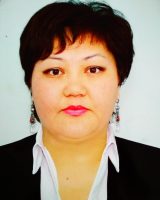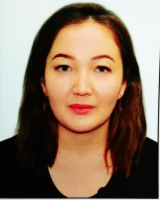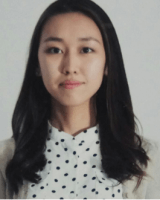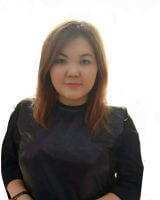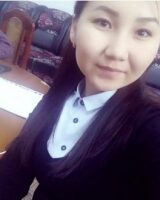 Aidana Bolotova
Position:

Senior Laboratory assistant
General information
In accordance with Decree No. 54 of the Law of the Kyrgyz Republic "On the State Language of the Kyrgyz Republic" of April 2, 2004 and the Decree According to the Regulations on the Department of January 27, 2017, by the decision of the Academic Council of the State Academy named after I.K. Akhunbaev, the Department of the Kyrgyz language was separated from composition of the department of the Russian language, and the Kyrgyz language is separated into a separate department. Candidate of pedagogical sciences, docent Abdyrasulova E.K. was approved by the head of the department.
The department has 1 Doctor of Pedagogic Sciences, professor, 2 candidates of pedagogical sciences, docents, 1 Candidate of Philology, docent, 1 senior lecturer, 7 teachers, 1 senior assistant.
In accordance with the state standard of higher professional education of the 3rd generation, approved by order of the Ministry of Education and Science of the Kyrgyz Republic No. 70 dated May 14, 2012, the head of the department for training specialists, Candidate of pedagogical sciences, docent E.K. Abdyrasulova and the faculty of the department developed and approved by the meeting of educational and methodological specialized commissions of all faculties of the program. On its basis, the department is working on the educational and methodological topic "Training a professional specialist through national values." Employees of the department actively participate in interuniversity competitions, festivals, methodological seminars, essay competitions in the state language, winning prizes and receiving diplomas and certificates.
Employees of the Department of the Kyrgyz language regularly hold an interuniversity scientific and experimental conference within the framework of the topic "Actual issues of the national language in medicine" at the annual Days of Science of KSMA. In addition, teachers of the department regularly participate in international, republican scientific and experimental conferences, constantly working to improve their professional skills and methodological experience.
The issue of teaching the Kyrgyz language in higher educational institutions over time creates new problems in connection with current social demands and needs. There is a requirement to teach the state language in higher educational institutions in the direction of its adaptation to the student's specialty. It has been noted that teaching in the field of a student's specialty requires a new organization of the lesson structure, this is a complex, responsible and creative work. In this direction, teachers of the Kyrgyz language department are doing a lot of good work, training programs are being prepared, textbooks are being published on their basis.