Department of Hospital Surgery with the course of Operative Surgery named after academician M. Mamakeev
Department Staff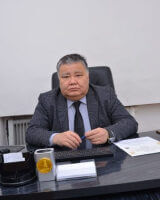 Andrey Sopuev
Academic degree:

Doctor of Medicine

Academic title:

Professor

Position:

Head of the Department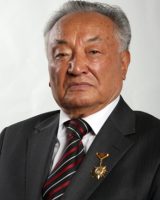 Mambet Mamakeev
Academic degree:

Doctor of Medicine

Academic title:

Professor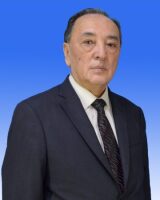 Abdyrahman Toigonbaev
Academic degree:

Candidate of Medicine

Academic title:

Assosiate Professor

Position:

Head Teacher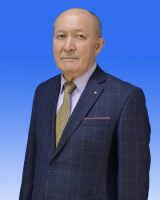 Kylychbek Sydygaliev
Academic degree:

Doctor of Medicine

Academic title:

Professor

Position:

Head of the Operative Surgery course
| | | | | |
| --- | --- | --- | --- | --- |
| No. | Name | Position | Academic degree | Academic title |
| 1 | Yu. Umetaliev | Professor | Doctor of Medicine | Professor |
| 2 | E. Alybaev | Professor | Doctor of Medicine | Professor |
| 3 | A. Kalzhikeev | Professor | Doctor of Medicine | Professor |
| 4 | Dzh. Abdullaev | Associate Professor | Candidate of Medicine | Associate Professor |
| 5 | D. Syrgaev | Associate Professor | Candidate of Medicine | Associate Professor |
| 6 | A. Samakov | Associate Professor | Candidate of Medicine | Associate Professor |
| 7 | A. Mambetov | acting Associate Professor | Candidate of Medicine | |
| 8 | N. Mamatov | acting Associate Professor | Candidate of Medicine | |
| 9 | O. Salibaev | Assistant | Doctor of Medicine | |
| 10 | K. Ovcharenko | Assistant | | |
| 11 | T. Akmatov | Assistant | Candidate of Medicine | |
| 12 | N. Sydykov | Assistant | Candidate of Medicine | |
| 13 | T. Kudaibetgenov | Assistant | | |
| 14 | B. Orozobekov | Assistant | Candidate of Medicine | |
| 15 | T. Atakoziev | Assistant | | |
| 16 | A. Baurov | Assistant | | |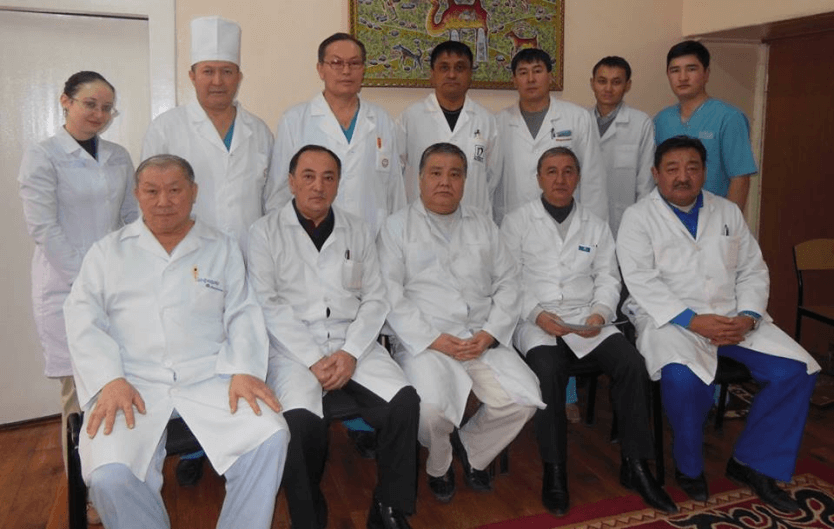 ssssS
Brief history
The Department of Hospital Surgery os KSMI was founded in 1948..
In different periods of time the Department was headed by the following persons:
From 1948 to 1952 – MD,Professor A. Kolesnichenko
From 1952 to 1973 – MD, Professor M. Friedman
From 1973 to 2003 - academician of NAS KR, MD, Professor M. Mamakeev
From 2003 to 2011 –PhD, Professor Zh. Bekturov
From 2011 to the present time the Department is headed by Professor Sopuev Andrey Asankulovich.
The greatest contribution to the development of the Department was made by academician Mambet Mamakeev. During his leadership, the Department of Hospital Surgery with the course of Operative Surgery became one of the leading departments of KSMA
Disciplines
Lectures and practical classes on Operative surgery, Hospital surgery for students of 3rd, 4th, 5th, 6th courses of the Faculty general Medicine, 3rd course of the Faculty of Pediatrics, 3rd courses of the Faculty of Dentistry and 3rd, 4th, 5th, 6th courses of the Faculty of foreign citizens of KSMA are given.