Department of Obstetrics and Gynecology named after M. S. Musuraliev
Department Staff
Makenzhan uulu Almaz
Academic degree:

Doctor of Medicine

Academic title:

Assosiate Professor

Position:

Head of the Department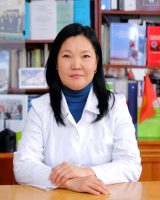 Imankulova Cholpon
Academic degree:

Candidate of Medicine

Academic title:

Assosiate Professor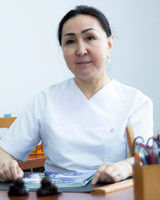 Kangeldieva Aigul Amanbekovna
Academic degree:

Doctor of Medicine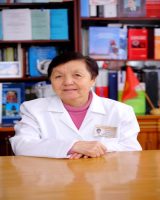 Ryskulova Bubuaisha
Academic degree:

Candidate of Medicine

Academic title:

Assosiate Professor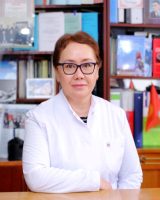 Seitova Raihan
Academic degree:

Candidate of Medicine

Academic title:

Assosiate Professor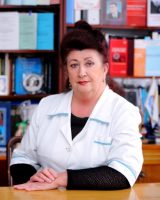 Teppeva Tatyana
Academic degree:

Candidate of Medicine

Academic title:

Assosiate Professor
Djetigenova Salima
Academic degree:

Candidate of Medicine

Academic title:

Assosiate Professor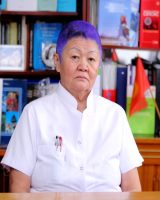 Karymshakova Kanysh
Academic degree:

Candidate of Medicine

Academic title:

acting Assosiate Professor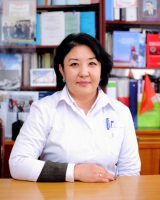 Isakova Zhyldyz
Academic degree:

Candidate of Medicine

Academic title:

Assosiate Professor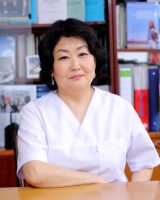 Nasirdinova Zhyldyz
Academic degree:

Candidate of Medicine

Academic title:

Assosiate Professor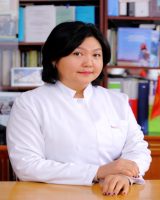 Omurkulova Gulzhan
Academic degree:

Candidate of Medicine

Position:

Ассистент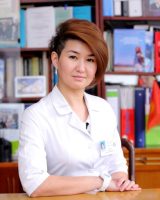 Makenzhanova Meerim
Academic degree:

Candidate of Medicine

Position:

Head teacher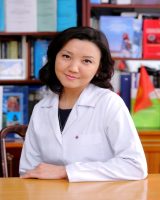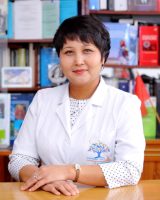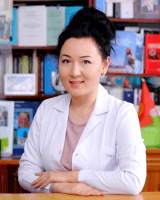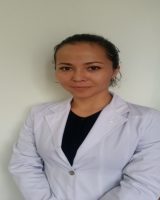 Brief history
Department of Obstetrics and Gynecology KGMI was founded in 1941. A large contribution to the obstetric was made by first science researchers for this profile, that headed the department -Professor M.I. Vydrin (1941 -1944 years) and L.E. Gurtovoi (1944-1948 years).
From 1948 to 1954.scientific activities in Kyrgyzstan on Obstetrics and Gynecology led by Professor S.L. Keilin. Under the supervision of S.L. Keilin first carried out a study N.Sh. Bulatova on "Proceedings of genital examinations of women of certain regions of Kyrgyzstan." Lehtman Mikhail Naumovich MD, professor head of the Department of Obstetrics and Gynecology KGMI from 1954 to 1976. Under his supervision, was prerared 3 doctoral and 24 master's theses, published 200 scientific papers, including 3 monographs, chapters in textbooks of obstetrics and gynecology.
Prof. I. Lebedeva was in charge of the department in 1976-1992 years. and left a great scientific heritage. Under her leadership was made one doctoral and 18 master's theses on the problem of high-mountain Perinatology (M.S. Musuraliev, 1984; B.A. Ryskulova, 1985 K.K. Karymshakova, 1985 A.Y. Shamenova, 1989; G.D.Beyshembieva, 1990 S. Mederbekova, 1990; Ch. K. Kalkanbaeva, 1992; E.B. Shabykeeva, 1992, etc.). She has published more than 100 publications, she was chairman of the Society of Obstetricians and Gynaecologists of the country.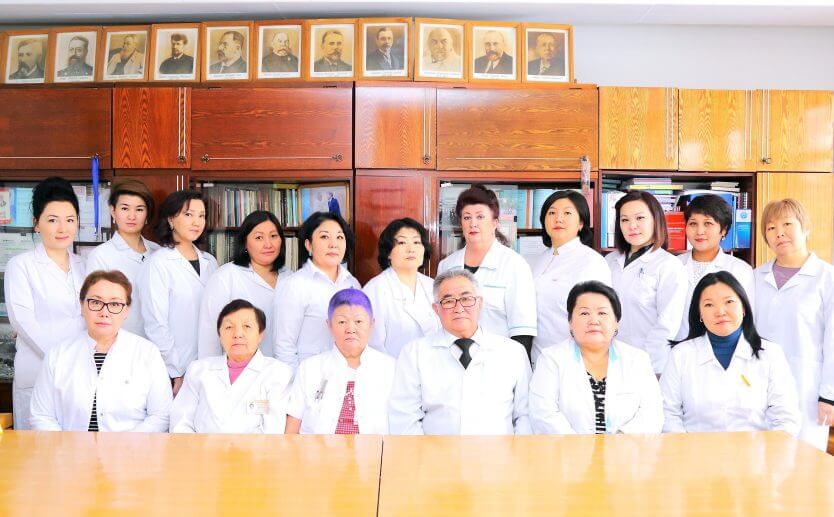 Disciplines
Obstetrics anf gynecology
Scientific achievements
12 candidates of Science and 6 doctors of Sciences were trained at the Department:
A. K. Sharshenov, 2001;
B. A. Kakeev, 2007;
G. J. Beishembieva, 2011;
E. H. Khushvahtov, 2012;
A. Makingan uulu, 2016;
A. T. Baigazakov, 2017.
In total, more than 700 scientific works were published, including monographs, manuals and training manuals for students and doctors in obstetrics and gynecology, 9 patents were obtained.
Over the past 5 years, 128 publications have been published, including 5 monographs, 3 patents have been obtained, 4 training manuals, 17 guidelines and developments have been prepared. 27 conferences and seminars were held, 3 doctoral theses were defended.