Department of Pharmacognosy and Drug Chemistry
Contact information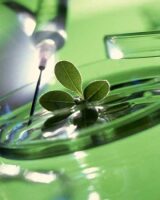 Staff of the Department
Head of the Department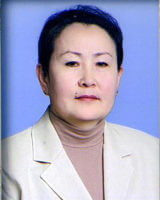 Muratalieva Anarbu Djaparovna
Academic degree:

Candidate of Pharmacy

Academic title:

Assosiate Professor

Position:

Head of the Department
Ismailova Dilya Nasyrjanovna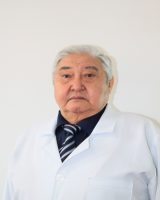 Abdyrasulov Sabit Abdrasulovich
Academic degree:

Candidate of Biology

Position:

Teacher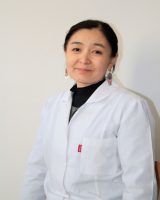 Arapbaeva Gulzifa Moidunovna
Academic degree:

Candidate of Chemistry

Academic title:

Assosiate Professor

Position:

Teacher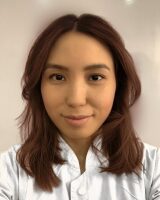 Keldibekova Totu Alymbekovna
Academic degree:

Candidate of Pharmacy
Tsimbalist Vladimir Valentinovich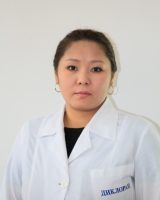 Baiseitova Aidai Joldoshbekovna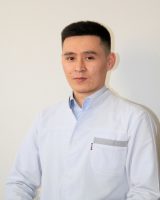 Kaparov Bekbolot Mamatmusaevich
Akynbekova Meerim Aidarbekovna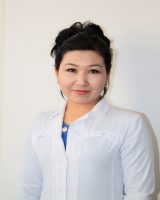 Mukasheva Aizat Soodonbekovna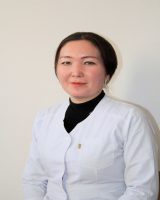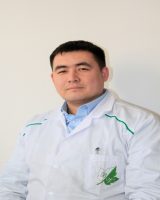 Torobekov Shamilbek Jenishbekovich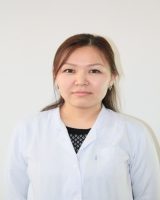 Muratalieva Aigul Djancharbekovna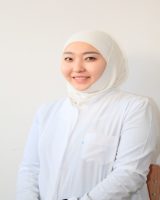 Tashieva Nadirabegim Adahanbekovna
Mamatov Zhekshen Kasenovich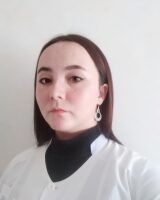 Sulaimanova Darya Yur'evna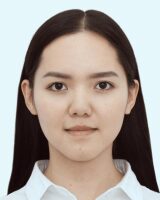 Uralieva Perizat Toktorbekovna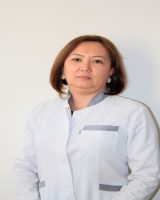 Namatpaeva Aigul Ryspekovna
Position:

Teacher, senior laboratory assistant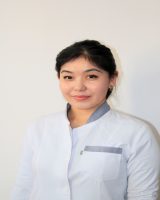 Japarova Cholpon Almasbekovna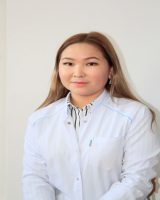 Erkinbekova Jazgul Erkinbekovna
Position:

Laboratory assistant
Kerimbekova Jainagul Baibolsunovna
Position:

Laboratory assistant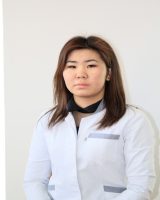 Nurlanova Sabina Nurlanovna
Brief history
The faculty of pharmacy was established at the Kyrgyz State Medical Institute in 1981. Course in botany and pharmacognosy was established on the basis of the Department of biology under the superintendence of Professor M. Aimanbetova. Responsible for the course of botany was appointed S.Abdurasulov,for pharmacognosy- A.Muratalieva.
With the increase in the number of students were reorganized courses of botany and pharmacognosy, which in 1998 moved to the Department of pharmaceutical chemistry and technology of dosage forms.
In 2000 was established the Institute of pharmacy at the Directorate of Professor S. Abdirasulova. In 2005 there was a division into two departments: pharmaceutical chemistry and pharmacognosy; management of pharmaceutical business and technology of medicines.
In 2009, the Department of pharmaceutical chemistry and pharmacognosy was renamed into the Department of pharmacognosy and drug chemistry. From 2009 to the present the Department is headed by associate Professor A. Muratalieva. Today the Department works according to the new State standard of the 3rd generation, much attention is paid to educational and methodical work.
General information
The scientific potential of the Department consists of 24 employees, including 1 candidate of pharmaceutical Sciences, 2–biological Sciences, 3-chemical Sciences, 1–senior lecturer, 10-teachers, 1 senior laboratory assistant and 4 laboratory assistants.
The Department provide tesching for 12 disciplines from 1 to 5 courses of day and evening departments (on the basis of higher medical education and secondary special pharmaceutical education).
The scientific work is aimed at the consistent creation of an integrated management system to provide the population of the Kyrgyz Republic with phytopreparations from local medicinal plant raw materials.
The initiative theme of the Department "Integrated system for the rational use of natural medicinal resources of the Kyrgyz Republic".
The Department works closely with the leading Universities of the CIS countries: the 1st Moscow Medical Academy named after I. M. Sechenov, Novosibirsk State Medical Academy, Tashkent Pharmaceutical Institute, Bashkir State Medical University, as well as with scientific institutions: the Innovation Center of Phytotechnology of NAS of KR and other departments of KSMA.
Disciplines
Gereral chemistry
Physical and colloidal chemistry
Analitic chemistry
Organic chemistry
Botany
Pharmaceutical chemistry
Pharmacognosy
Toxicological chemistry
Ecology
Standardization and quality control of medicines
Resource studies
Scientific activity
Scientific theme of the Department: "Complex system of rational use of natural medicinal plant resources of the Kyrgyz Republic".
Practical bases of the Department
№

Base

Adress, phone number

1

Department of drug supply and medical technology of the Central control and analytical laboratory

168 Akhunbaev Street/ Ostrovskaya Street,

0312-25-15-25

2

Pharmacy №155

Pravda Street/ Bokonbaeva Street,

0312-38-45-11, 0312-47-49-29

3

Pharmacy №156

Joint-Stock Company "Pharmacy»

prospect Mir 61-А,

0312-56-78-80

4

Pharmacy of the National hospital (NH)

Pharmacy №325

1 Togolok-Moldo Street,

0312-62-56-00

5

Pharmacy City Clinical

№ 1 Hospital

Fuchika Street,

0312-65-63-75

6

Ltd. «Biovit»

West Bus Station, St. Leshoznaya,

0312-65-19-25

7

Pharmacy of the National Centre for Maternal and Child Health Care (Djal)

micro district Djal,

0312-49-23-99

8

Pharmacy Of №3 Children's City Clinical Hospital

St. Sovetskaya,

0312-54-46-45

9

Pharmacy №1 "Metropol»

St. Sovetskaya/ St. Frunze,

0312-62-31-92, 0312-62-31-98

10

Ltd. «Imex» Pharmacy №398

M/d Alamedin-1, Ul. Voroshilova,

0312-63-33-28

11

Pharmacy National Center Of Surgery, Clinic of Mamakeev

St. 3 Liniya,

0312-21-88-94

12

Pharmacy №401

Joint-Stock Company "Pharmacy»

PR. Chui 30, Vostok 5,

0312-43-78-54