Department of Basic and Clinical Pharmacology named after academician M. T. Nanaeva
Staff of the department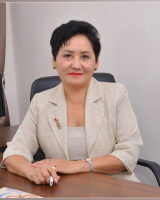 Ulankul Tilekeyeva
Academic degree:

Doctor of Medicine

Academic title:

Professor

Position:

Head of the department
Akhunbaev str, 92, Main building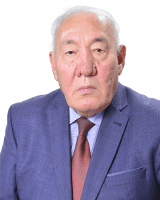 Turdaly Maatov
Academic degree:

Candidate of Medicine

Academic title:

Assosiate Professor
Ulan Kundashev
Academic degree:

Doctor of Medicine

Academic title:

acting Professor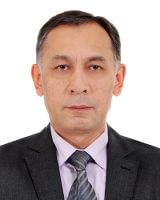 Iskender Nazarbekov
Academic degree:

Candidate of Medicine

Position:

Assistant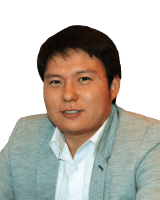 Nurbek Dauletbekov
Position:

Head teacher, Senior teacher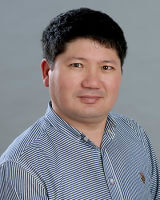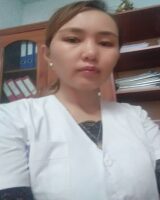 Nargiza Toktonalieva
Academic degree:

Candidate of Medicine

Academic title:

Assosiate Professor

Position:

Associate Professor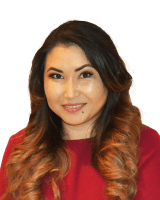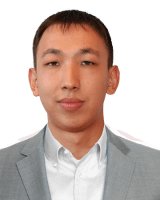 Ulukbek Ismailov
Academic degree:

Candidate of Pharmacy

Position:

Assistant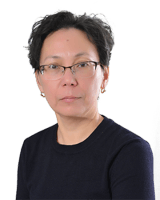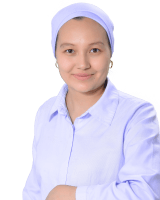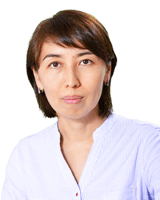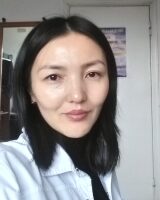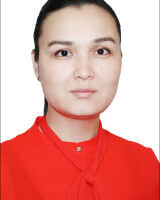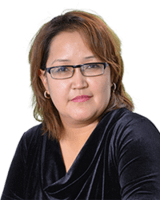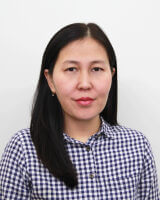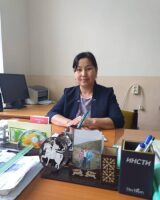 Murzabekova Gulkaiyr Toichievna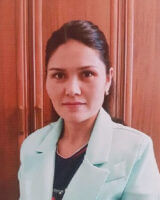 Tilebalieva Asel Dzhumakadyrovna
Esenbekova Kamilla Otkurbekovna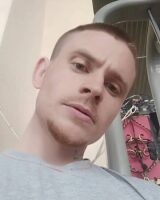 Kurochkin Zakhar Aleksandrovich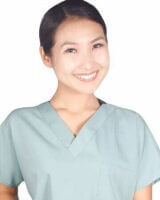 Akirekova Djamilya Arturovna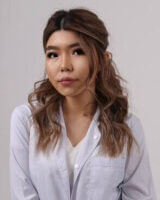 Toktogulova Dilbara Turdubekovna
Scientific activity
Employees of the department are co-authors of all issues (1997, 1999, 2003, 2010) of the "Form of essential medicines of the Kyrgyz Republic" and the textbook "Evidence-based medical practice", issued under the auspices of the WHO.
Research work of the department
Scientific rationale for optimizing pharmacotherapy of socially significant diseases in the Kyrgyz Republic.The study and introduction of herbal remedies in medical practice. On November 22-23, 2017, the international scientific and practical conference "The role of modern pharmacology, clinical pharmacology and pharmacy in public health care" was held dedicated to the 90th anniversary of the honorary academician of the National Academy of Sciences of the Kyrgyz Republic, professor, M.T. Nanaeva. Leading experts from the Russian Federation and Kazakhstan took part in it and presented their reports.
Doctor of medical Sciences, Professor, academician of RAS Spasov A. A.(Volgograd)
"Are there alternative ways to create innovative medicines?»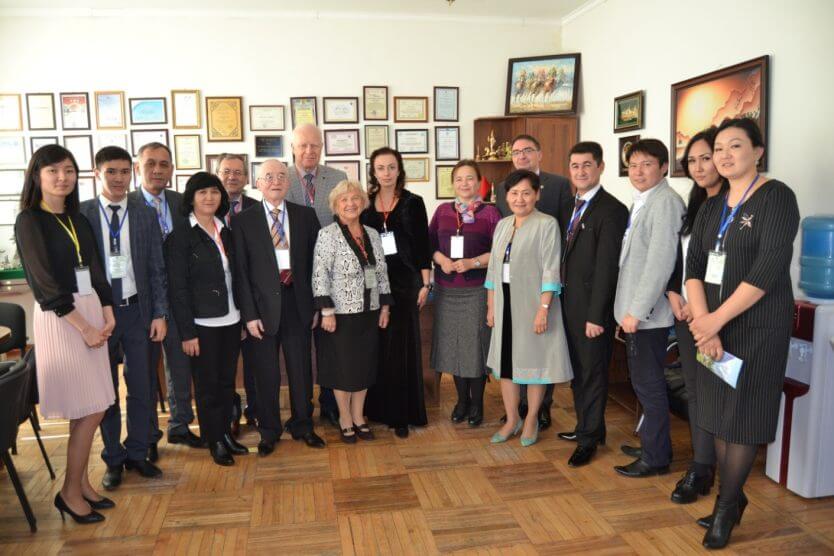 Guests of the conference together with the staff of the Department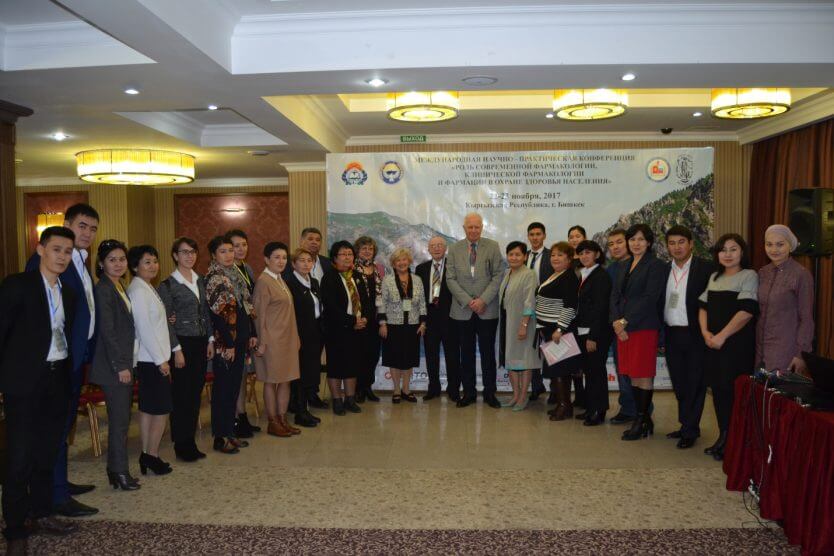 School - a seminar for practitioners, "Jannat Regency", Bishkek.
The department has a Student Scientific Club, whose members take an active part in the scientific life of the Medical Academy. They make presentations at scientific conferences, take prizes, publish their work in national and international scientific journals. Students-members of club two times participated in the International Olympiad in Clinical Pharmacology, held in Almaty on the basis of Kazakh National Medical University named after Asfendiyarov, and took first places. Also, team members won the title of "Best Expert", "Best Emblem" and "Best Team Presentation"

Team "Panacea", Almaty, 2016
Clinical bases
-City Clinical Hospital No. 6 Djantoshev street, 117
-National Center for the Protection of Mothers and Children, Akhunbaev str., 190
-Center of Family Medicine No.18, Tynystanov street, 1