Department of Forensic Medicine and Law
Academic Chair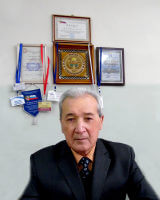 Mukashev Mukambet Sharipovich
Position:

Head of the Department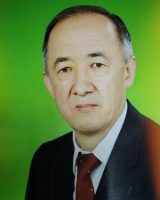 Aitmyrzaev Biymyrza Nurmyrzaevich
Academic degree:

Candidate of Medicine

Academic title:

Assosiate Professor
Turganbayev Aibek Erkinovich
Academic degree:

Candidate of Medicine

Academic title:

Assosiate Professor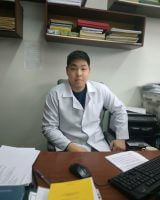 Asanov Bolotbek Asanovich
Academic degree:

Candidate of Medicine

Position:

Senior Lecturer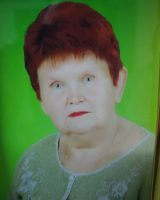 Gubareva Svetlana Ilinichna
Position:

Laboratory assistant
History
The department was established in 1942 in the month of March. Professor Lozovsky Yu. M. was appointed head of the department, then the department was headed by: Assoc. Naumov A. N., assoc. Khamitov S. Kh., assoc. Semenov B. M. Since 1991-Associate professor. Mukashev M. Sh., who defended his dissertation for the degree of Doctor of Medical Sciences in 1998 and has been a professor at the Department of Forensic Medicine since 2001. He has trained 3 candidates of medical sciences. Currently - 2 graduate students and 1 applicant.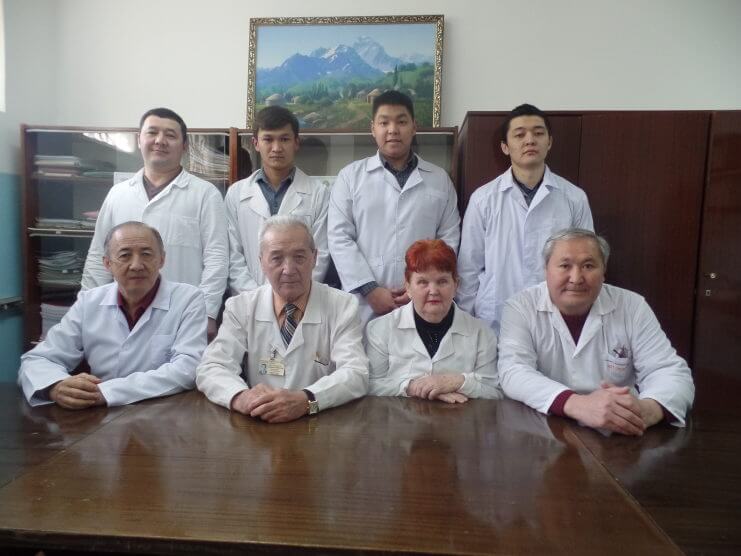 Scientific activity
Scientific research is devoted to the determination of the age of death in the highlands (PhD Ismailov N. K.); morphofunctional changes in the regional lymph nodes of the lungs in burn injury (PhD Turganbayev A. E.); morphofunctional changes in the placentas of women living in the biogeochemical regions of the republic (Keneshbekov B. K.).
Currently, graduate students are studying the morphofunctional changes of the adrenal glands in mechanical asphyxia (Dzhanbolotov S. T.); mortality of the working-age population of the Osh region (Mamadyev B. M.), identification of the individual by the dentoalveolar system (Dautova A.).
Scientific achievements: according to the results of scientific research, three dissertations were defended for the degree of candidate of medical sciences, a certificate was obtained for a rational proposal for the morphological diagnosis of acute poisoning with copper sulfate (vitriol); a rational proposal for the table of odontological signs for identification of a person.
Clinical base of the department
Republican Center of Forensic Medical Examination of the Ministry of Health of the Kyrgyz Republic.
Address: 3, Sukulova str.
Phone: 0 (312) 56 03 51.