Department of Microbiоlogy, Virology and Immunology
Contact details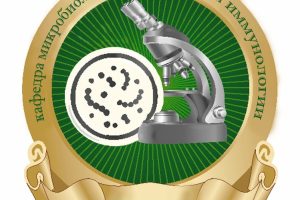 Department Staff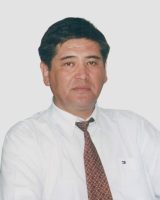 Dokturbek Adambekov
Academic degree:

Doctor of Medicine

Academic title:

Professor

Position:

Head of the Department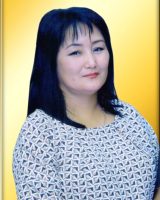 Mira Niyazalieva
Academic degree:

Candidate of Medicine

Academic title:

Assosiate Professor

Position:

head teacher of the department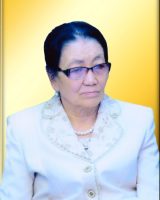 Turgana Abdykerimova
Academic degree:

Candidate of Medicine

Academic title:

Assosiate Professor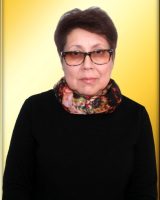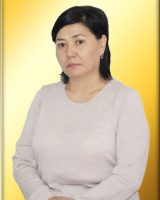 Adalyat Myrzakulova
Academic degree:

Candidate of Medicine

Academic title:

Assosiate Professor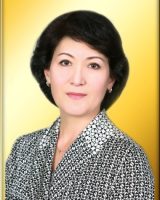 Aliman Umuralieva
Academic degree:

Candidate of Medicine

Academic title:

Assosiate Professor
Brief history
B. J. Elbert. The Department was founded in 1940. the Organizer and the first head was honored scientist of the Kyrgyz and Belarusian SSR , laureate of the State awards of USSR, Professor B. Y. Elbert. He is the first rector of the Kyrgyz State Medical Institute. Under his leadership the main scientific direction of the Department was biology and systematics of capsule-forming bacteria, Microbiology and laboratory diagnostics of scleroma, immunoprophylaxis of tularemia, the mechanism of infection and immunity. B/.Y. Elbert is the author of the Vaccine against tularemia.
S. I. Gelberg. Professor S. I. Gelberg headed the Department from 1945 to 1960. Under his leadership, the staff of the Department participated in the development of conditions for obtaining better drugs and more effective vaccines, methods of their administration. 7 candidates of Sciences were prepared.
S. Y. Aljambaev. From 1960 to 1982 head of the Department was appointed honorary doctor, Professor S. J. Aljambaev. Scientific direction of the Department was the study of anti-TB immunity under the influence of various environmental factors and improvement of anti-TB vaccination. 9 candidates of Sciences have been prepared.
V. L. Morozov. From 1983 to 1989 Professor V. L. Morozov headed the Department. Scientific research was devoted to the study of immunity: mechanisms of formation, dynamics in various pathological conditions, methods of correction. Prepared 1 doctor and 7 candidates of Sciences.
D. A. Adambekov. Since 1989 the Department is headed by doctor of medical Sciences, Professor, corresponding member of the national Academy of Sciences of the Kyrgyz Republic D. A. Adambekov. He is the author of more than 250 scientific works, including 5 manuals for doctors,15 copyright certificates for inventions and patents of the USSR, Russia and the Kyrgyz Republic. Academician of the Russian Academy of medical and technical Sciences. For a significant contribution to the development of biomedical Sciences in 2005 he was elected as a doctor of the Russian Academy of medical Sciences, honored worker of science of the Kyrgyz Republic, laureate of the Lenin Komsomol prize in the field of science and technology. Under the leadership of D. A. Adambekov 3 doctors and 14 candidates of Sciences were prepared.
Scientific activity
N. A. Abdykerimova – Immunological aspects of the formation of meningitis of pneumococcal etiology in preschool children.
A. M. Dzhumaev - Microbiological aspects of prevalence of Haemophilus influenza in the Kyrgyz Republic.
A. A. Mukhamedzhanova – Immunological mechanisms of formation of pneumococcal infection in the elderly and senile in the Kyrgyz Republic.
A. K. Maksutova - Microbiological features of listeriosis and yersiniosis distribution in the Kyrgyz Republic.